MGA Signs Imperial for Lalaloopsy Product Line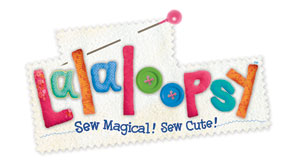 Imperial Toy announced that it has signed a licensing agreement with MGA Entertainment to manufacture products based on the Lalaloopsy property. Imperial plans to produce novelty toys, which will be available in fall 2012. Lalaloopsy bubble toys, sand, and beach toys will be available beginning in spring 2013 at retailers nationwide.
Imperial's novelty toy line is expected to include play lanterns, projectors, wind-up toys, and flashlights. The bubble toys for spring 2013 will feature a comprehensive product line of single and multi-packs of bubbles, bulk bubbles, figural bubble bottles, bubble jewelry, bubble machines, bubble party favors, and bubble toys. The sand and beach toys product lines for spring 2013 will feature buckets, sand molds, shovels, sifters, sprinklers, and more.
American Greetings Signs Latin America Holly Hobbie Deals
American Greetings Properties and international licensing agent Exim Licensing Group announced that it has signed a roster of deals for Holly Hobbie in Latin America, including the first regional publishing deal for the brand in the region. Additional licensing agreements expand on a program already available in the region with stationery, books, infant apparel, bags, and accessories for both the Holly Hobbie classic and Holly Hobbie and Friends brands.
The first deal allows for V&R Editoras to publish Holly Hobbie inspirational books and agendas for teens and adults. The line launched for this past holiday and continues into the first quarter of this year. It is available in Argentina, Uruguay, Bolivia, Paraguay, Mexico, Chile, Ecuador, El Salvador, Guatemala, Panama, Venezuela, and the Caribbean.
Additionally, Kalunga has signed on for stationery, Ciranda Cultural for publishing, and G Baby Industria for infant apparel in Brazil. Importadora & Exportadora Rosen (bags and accessories) and Lanetex (apparel) were also appointed in two multi-territory deals that include the Caribbean, Central America, and South America.
Planeta Junior Signs Sesame Street Deal in Spain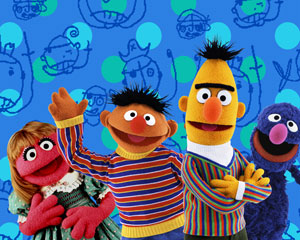 Planeta Junior Spain has signed a deal with Madness for the Sesame Street brand in Spain.
Madness will develop apparel and accessories for adults, teens, and infants. The line is expected to encompass casual wear (such as T-shirts and sweaters), night wear (pajamas, night shirts, and robes), underwear (undershirts, underwear, socks, tights, swim wear), and baby pajamas, scarves, and accessories.
Planeta Junior manages the rights for Sesame Street for Spain and Portugal.