Spin Master's New Doll Line
Spin Master is entering the doll aisle once again with the introduction of a new doll line called LaDeeDa, which replaces Liv. Toys & Family Entertainment has the exclusive first look at the line, which was previously known by its code name, Lola, in the February issue. Read the story here.
Mattel, Universal Partner for Monster High DVDs
Mattel and Universal Pictures announced a worldwide marketing and distribution alliance for the first ever feature-length DVDs for the Monster High franchise. Monster High: Ghouls Rule! will be the first direct-to-DVD, CG-animated film to be released under this new partnership.
The first Monster High direct-to-DVD movie, Monster High: Ghouls Rule!, features all of the beloved student bodies of Monster High, and chronicles their quest to take back Halloween.
Mattel will also introduce a new line of fashion dolls, to complement the DVD release, which will be available starting this fall.
WBCP Signs The Bridge for Looney Tunes
Warner Bros. Consumer Products (WBCP) announced that The Bridge Direct, Inc., has been named as the master toy licensee for the Looney Tunes and the new hit animated television series, The Looney Tunes Show.
Under the agreement, The Bridge Direct will develop a comprehensive collection of products based on the iconic Looney Tunes characters including Bugs Bunny, Daffy Duck, Sylvester, Tweety, Taz, and Road Runner, among others. The multi-category product line will include plush, figures, playsets, vehicles, and roleplay items. The line is expected to be available at retail in fall 2012.
Authentic Brands, CBS in Music and Fashion Deal
Authentic Brands Group, CBS Consumer Products, and CBS Interactive Music Group announced a far-reaching agreement fusing fashion and lifestyle with music. The SilverStar Casting Company and Last.fm co-branded program launches later this year and will include apparel, accessories, bags, headwear, and more. The worldwide deal also names Authentic Brands Group as exclusive worldwide licensing representative for Last.fm.
SilverStar Casting Company, an Authentic Brands Group property, is rooted in the underground subculture and embraced by young music enthusiasts.
CBS Interactive Music Group's Last.fm is a multi-faceted music platform best known for its proprietary "scrobbling" technology, which tracks a user's listening history across a variety of devices and services to aid in new music discovery and recommendations.
Bentex Signed for Pocoyo Toy Line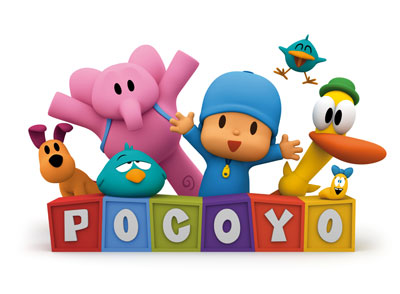 Zinkia Entertainment has named Bentex Group the master apparel partner in the U.S. market for Pocoyo. Under the terms of the multi-year agreement, Bentex will create a line of Pocoyo apparel for both boys and girls to include T-shirts, sportswear, sleepwear, swimwear, and outerwear. The Pocoyo apparel line is anticipated to debut at retail in spring 2013.
"The new apparel line from Bentex will compliment our existing and upcoming Pocoyo branded merchandise in the U.S. marketplace from partners, including Random House Children's Books, Bandai America, NCircle Entertainment and TCG," said Maria Doolan, managing director, brand and business development, Zinkia Entertainment, in a statement.
The deal was brokered with Evolution Management Group, Inc., who manages the Pocoyo licensing, retail development, and brand management functions in the North American market.
Saban, Mattel Partner for Paul Frank Doll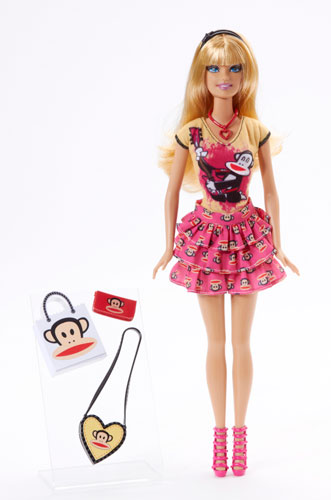 Saban Brands announced a partnership with Mattel for the production of the Barbie Loves Paul Frank Spring 2012 collection, which recently debuted exclusively at Target.
The Barbie Loves Paul Frank collection includes both Barbie and Ken dolls and a decked out Barbie doll bedroom set. All Barbie dolls are fully accessorized in their Paul Frank attire.