Holly Hobbie International Licensing Deals
American Greetings Properties (AGP) and international licensing agent Starbright SRL announced that Edebe Audiovisual Licensing has been appointed the new Holly Hobbie subagent for Portugal and Spain. In addition, Distribuidora Dos has been announced as a new licensee in the region.
Edebe has already signed on Distribuidora Dos as a licensee for back-to-school products such as backpacks, bags, pencil cases, binders, notebooks, labels, folders, cosmetic bags, wallets, coin purses, waste paper baskets, pencil holders, party invitations, memo pads, pens, and diaries. The line will debut at retail in March 2012 and continue through 2013.
Princess Bride Anniversary Wines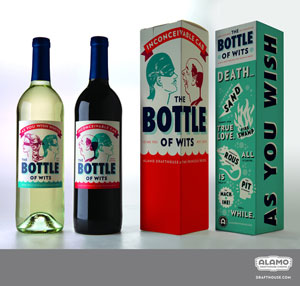 This year marks the 25th anniversary of the film, The Princess Bride. To kick off the celebration, Alamo Drafthouse Cinema is launching their very own Signature Wine collection featuring the film. The name of the line is The Bottle of Wits and its two varietals are the Inconceivable Cab and the As You Wish White. These wines will be available in 2012 only, and they'll be debuting on Valentine's Day.
Act III Licensing represents The Princess Bride.
Licensing Deals for Pajanimals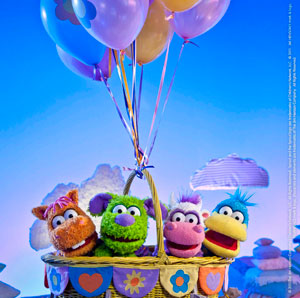 The Jim Henson Company has finalized a multitude of licensing deals for its preschool brand Pajanimals in key categories including home entertainment and apparel. The consumer products campaign will support the television series, currently airing exclusively in the U.S. on Sprout.
The Jim Henson Company is extending its home entertainment licensing agreement in the U.S. and Canada with NCircle Entertainment to include new full episodes of the series. The first DVD title to be released under the new deal is slated for May 2012.
Jim Henson Co. has also entered into a licensing agreement with SaraMax Apparel Group, Inc., to create sleepwear, available in fall 2012, featuring the popular characters. Additional new licensing deals signed featuring the characters, include the parade balloon company, StarBound Entertainment, who has created parade balloons featuring the Pajanimals' characters; California Costumes will be developing toddler Halloween costumes; and LightHeaded Beds, who are developing illuminated graphic children's headboards that will be available this spring.
Borghese and Primary One Partner for Line
Borghese, Inc., and Primary One Brands announced the launch of a new premium line of hair care products by Borghese.
The new line of Italian-inspired products features a range of professional grade, botanical enriched shampoos, conditioners and styling products. The products are formulated with Borghese's proprietary Acqua Di Vita Complex, the main age-defying ingredient found in many of the company's products.
The MSRP for this line, which was available starting last month, is $13–$18, and is sold in national drugstore chains and department stores, from CVS/Pharmacy and Walgreens, to Duane Reade, and more.
IMC Licensing brought Borghese and Primary One together for this deal.
Studio 100 Buys Back Properties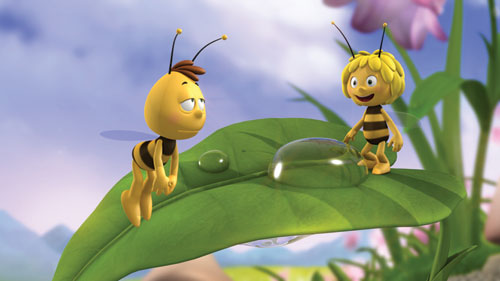 Studio 100, entered into a strategic agreement with Planeta Junior to buy back the Maya the Bee property rights in France.
Previously, Planeta Junior was in charge of all TV and licensing rights in France, Spain, Portugal, Italy, and Greece of the classic EM Entertainment catalog. This catalog included among many others brands such as Maya the Bee, Vicky the Viking, and Heidi.
With this new agreement, Studio 100 will become sole rights owner in France while Planeta Junior will keep managing the rights in Southern Europe, namely in Iberia, Italy, and Greece.
Annoying Orange Adds Licensees
The Collective announced a new apparel partner and product for The Annoying Orange. LF USA has signed on to create Annoying Orange adult sleepwear, loungewear, and boxers and will be rolling out kids sleepwear in the fall. Hybrid Apparel is expanding its already successful Annoying Orange T-shirt line for juniors and young men to boys. Both product lines will debut this spring. The deals with LF USA and Hybrid Apparel were brokered on behalf of The Collective by The Joester Loria Group the licensing agent for The Annoying Orange brand.