M!KE Licensing Signs Dancer Kelly Connolly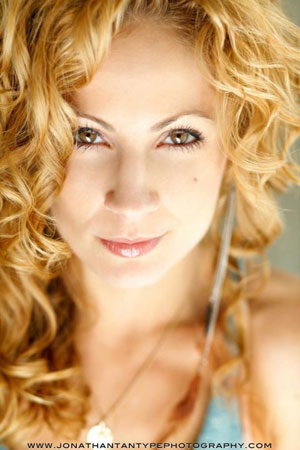 M!KE Licensing has been appointed exclusive licensing agent by dancer, choreographer, actress, designer, and fitness expert, Kelly Connolly. She has a history of performances and appearances on many accredited TV shows, motion pictures, and musicals.
"Our goal is to establish Kelly Connolly's name within the retail market as an artistic, fresh, and forever active lifestyle brand. Her reputation and creativity will only help build this brand as a consumer favorite. From fitness/dance videos, to exercise equipment, to health products, to workout wear, Kelly has the versatility, the necessary captivating personality, and smart business sense to successfully execute herself as a consumer brand name with sustainable likeability," said Kerri Zupp, licensing manager of M!KE Licensing, in a statement.
Lawless Signs Joanna Sheen for Little Suzy's Zoo
Lawless Entertainment, the worldwide representative for animation, licensing, and merchandising for Suzy's Zoo, has just concluded a deal on behalf of Suzy's Zoo with Joanna Sheen, LTD.
Joanna Sheen, LTD will develop a variety of craft items for the Little Suzy's Zoo character set. These items will be available for purchase throughout Europe via the Joanna Sheen website (www.joannasheen.com) and other online retail outlets, Create and Craft TV, and a variety of specialty stores in the spring of 2012.
This partnership marks Suzy's Zoo's continued expansion into the UK, as Joanna Sheen, LTD joins current licensees Blue Sky (publishing), Suncrest (baby layette), and University Games (games).
Atlantyca Signs Biembi for Back to School Line
Atlantyca Entertainment has secured a licensing agreement with Biembi S.p.A. for a new line of back to school products based on the animated series Dive Olly Dive!
Under the agreement, Biembi will create a line of Dive Olly Dive! products including a stationery collection, backpacks, pencil cases, etc., which will be introduced at stationery and gift shops throughout Italy in June for this year's back-to-school season.
Dive Olly Dive! is a series for preschoolers that follows the fun-filled underwater escapades of young research submarine-in-training, Olly, and his best friend and fellow sub-in-training.
Recognizing the educational value of Dive Olly Dive!, UNESCO (United Nations Educational Scientific Cultural Organization) is using Olly to promote the protection of submerged archaeological sites and the knowledge about underwater cultural heritage, such as ancient shipwrecks, sunken cities, and prehistoric traces of human existence on the seabed. Additionally, UNESCO was involved in script development for season two of Dive Olly Dive! focusing on these themes.
Warner Bros. Signs Cardinal for DC Comics Characters
Warner Bros. Consumer Products announced a partnership with Cardinal Industries where Cardinal will create games and puzzles based on the DC Comics characters Wonder Woman, Green Lantern, and Supergirl.
Cardinal will create a variety of 48- to 100-piece puzzles in different styles including lenticular, wood, Super 3-D, basic and floor versions, all packed in unique tin packaging and aimed at younger kids. Product will be available at specialty retailers throughout the U.S. beginning this spring.
Warner Bros. Signs Jakks' CDI for DC Comics, The Dark Knight
Jakks Pacific announced a licensing agreement with Warner Bros. Consumer Products to manufacture, distribute, and market a line of novelty and large-scale figures and plush under its Creative Designs International (CDI) division, based on the DC Comics Superheroes and Super Villains. CDI will launch the DC Comics product line this summer to coincide with the release of The Dark Knight Rises, which is scheduled to open in theaters on July 20.
The license includes new figures and plush based on many other popular DC Comics Superheroes and Villains, including Batman, Superman, Green Lantern, The Flash, The Joker, and Darkseid.
Discovery Licenses TV Series Gold Rush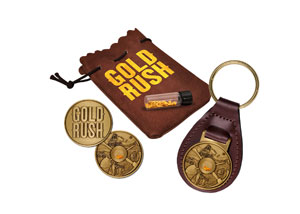 Discovery Communications, in partnership with Northwest Territorial Mint, has launched a line of custom-packaged, commemorative items based on Discovery Channel's hit series, Gold Rush.
The new line of collector's items includes solid silver and gold-enhanced coins, as well as ladies' jewelry, a key fob, and real gold nuggets mined in Alaska. Custom packaged and meant to reflect the spirit of mining, the line is currently available at DiscoveryStore.com.
Discovery Channel's Gold Rush follows six men who, in the face of an economic meltdown, risk everything to strike it rich mining for gold in the wilds of Alaska.