Saban Signs Shout Factory for Home Entertainment
Shout Factory and Saban Brands announced a multi-year, multi-property alliance to bring Saban's series, including Power Rangers, to the home entertainment marketplace in the U.S. and Canada.
The multi-year alliance provides Shout Factory with exclusive home entertainment packaged media (DVD/Blu-ray) and select digital rights to Saban Brands' extensive catalog of properties including more than 700 episodes of Power Rangers (1993–2009), 92 episodes of VR Troopers (1994), 26 episodes of Ninja Turtles: The Next Mutation (1997), and 88 episodes of Beetleborgs (1996) for home entertainment releases and digital distribution across select entertainment platforms in North America.
Shout Factory plans an aggressive rollout of Saban Brands television properties beginning this summer, including from individual programs as well as complete series.
Beehive Brands Signs Australian Artist Chris Chun
Australian artist and designer Chris Chun announced that he has appointed Beehive Brands, the U.S.-based licensing agency, to help develop his brand's licensing program in North America.
Beehive Brands will be working exclusively with Chris Chun to secure upscale licensing programs across a range of high-end home décor, stationery, greeting cards, apparel, and other popular lifestyle categories.
For more information, please visit www.chrischun.com.
American Greetings Properties Signs Russian Licensing Agents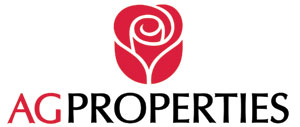 American Greetings Properties (AGP), the intellectual property and outbound licensing division of American Greetings Corporation, announced the appointment of two new licensing agents in Russia. RIO Licensing will represent Care Bears for AGP and worldwide licensing agent Cookie Jar, and Megalicense will represent Twisted Whiskers in the region.
Both Megalicense and RIO Licensing will present their respective brands at the third annual Licensing New Europe convention this month in Moscow. The event will include company and property presentations, screenings, networking events, and a comprehensive conference program focused on the Russian and Eastern European markets.
Far East Movement Creates Monsuno Theme Song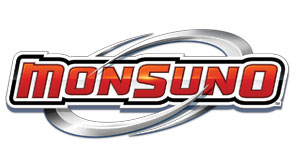 Pacific Animation Partners, a joint venture between Jakks Pacific and Dentsu Entertainment USA, has aligned with Cherrytree/Interscope Records' Far East Movement, to create an original theme song for the adventure series, Monsuno.
The Monsuno theme song, produced by Martin Kierzenbaum, chairman of Cherrytree Records, is a high energy blend of hip-hop, pop, electro, and dance that is a signature of Far East Movement's style and sound. This partnership marks the first time the group has created a theme song for an animated television series. The Monsuno theme song opens every episode of the series, which currently airs on Nicktoons.
To listen to the Monsuno theme song, visit http://bit.ly/MonsunoFMThemeSong.
Harry Potter Exhibit Comes to Asia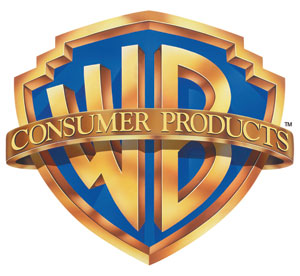 Harry Potter: The Exhibition is coming to Singapore and Asia for the first time starting with the ArtScience Museum on June 2. Fans will enjoy a firsthand look inside the Harry Potter films as props are showcased.
Keeping in line with the Harry Potter immersive movie experience, visitors will be transported to some of their favorite locations in the films via themed vignettes, including the Gryffindor common room, a Hogwarts classroom, Hagrid's hut, the Forbidden Forest, the Great Hall, and more. Guests will also have the opportunity to pull a Mandrake from its pot in the Herbology vignette, toss a Quaffle in the Quidditch area, and tour Hagrid's hut as part of the exhibition's experience.
Harry Potter: The Exhibition, created by Global Experience Specialists, Inc., (GES) in partnership with Warner Bros. Consumer Products, will run from June 2–September 30, 2012.