Classic Media Acquires Olivia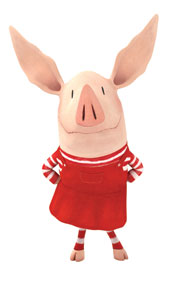 Classic Media announced that it has acquired the rights to Olivia from Chorion. This announcement comes on the heels of last week's acquisition of Noddy by Classic Media also from Chorion.
Originally created as a gift for his niece Olivia, Ian Falconer's children's book Olivia was first published in 2000 and became an instant best seller. More than six million Olivia books have been sold worldwide. In 2009, Olivia debuted as a 3-D CG TV series on Nick Jr. in the U.S. The series is seen in more than 120 countries and airs on leading broadcasters that include ABC (Australia), Five/Milkshake (UK), Treehouse (Canada), and TF1 (France).
"This is the perfect addition to our portfolio of classic properties and we look forward to bringing Olivia and her adventures to families everywhere," said Eric Ellenbogen, co-CEO, Classic Media, in a statement.
Cision PR Software to Track Social Media
Cision, the provider of services for the marketing and PR industry, announced the launch of the Social Influencer Search, a new way for Cision users to search by keyword and find digital influencers publishing content on a particular topic.
Cision users can now search for influencers who are tweeting, sharing, or blogging about a specific keyword. Then, they can filter results by beat, outlet focus, location, country, market, and more. Results offer detailed contact information for the influencer, including social media accounts (Twitter, Facebook, and LinkedIn), what outlets they write for, and what topics they cover.
Users can count on Cision's Influencer Rating to help them gauge the influence of a contact and zero in on those who are most prominent. Cision's Influencer Rating measures 40 points of influence, such as Facebook likes, retweets, and more, providing a comprehensive look at the significance of each influencer.
This new feature is currently in the beta phase.
SupperTime to Help Develop Impossimals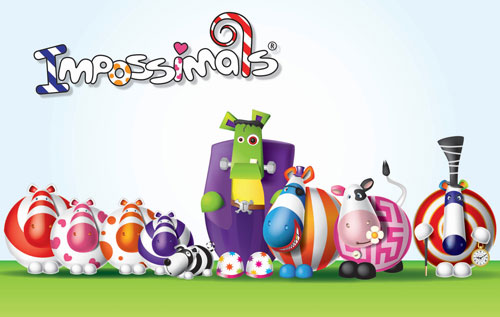 SupperTime Entertainment announced that it will help develop the UK-based property, Impossimals. Created by husband-and-wife team Peter and Jayne Smith, Impossimals currently has more than 1.6 million art prints in circulation as well as two million greetings cards on the market in the UK.
Ireland-based Telegael is the lead producer on a TV series. Telegael has co-produced more than 600 hours of television, distributed to more than 140 territories throughout the world, and translated into more than 40 languages.
SupperTime will manage the series merchandise and publishing, worldwide.
ePals Acquires Carus Publishing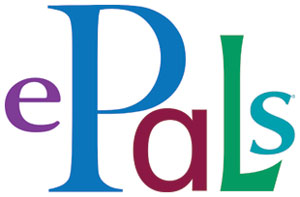 Carus Publishing Company (and its Cricket Magazine Group) has been acquired by ePals. In an effort to expand its home subscription base and provide additional content to its digital platforms, ePals Corporation, a public company, purchased all of the assets of family owned global children's publisher, Carus Publishing. Cricket, LadyBug, BabyBug, and Click, are the key titles of the 14 publications included in the sale.
To date, Carus has launched five iPhone apps including Ladybug's Bookshelf.
"With this acquisition comes significant increased brand awareness and exposure for the characters beloved for more than 40 years," says Randi Goodman, principal of Synergy Licensing, licensing agent for Carus Publishing.
Synergy will focus on expanding the Cricket Magazine Group's brand portfolio by applying licensing and brand opportunities to appropriate product offerings in the marketplace.