Mattel, MEGA Brands in Construction Licensing Deal
MEGA Brands announced a multi-year global licensing partnership with Mattel to develop construction toys based on Barbie and Hot Wheels. The new lines are expected to be available at retail in spring 2013.
The Mega Bloks Barbie collection will feature Barbie and her friends in a buildable world of fashion and dream locations.
The Mega Bloks Hot Wheels collection will center on performance, stunts, and the coolest cars. Boys will be able to customize through construction with this new line.
Nelvana Acquires Max & Ruby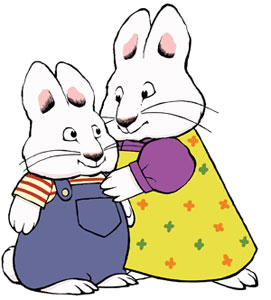 Nelvana Limited announced this morning that it has acquired Chorion's Silver Lining Production Limited's interest in the preschool property Max & Ruby. Nelvana now has the complete worldwide TV production and merchandise licensing rights to the brand.
More than three million Max & Ruby books from author and illustrator Rosemary Wells have been sold to date. The TV series airs in the U.S. on Nickelodeon and in Canada on Treehouse and new episodes are in production. Max & Ruby DVDs from Nickelodeon Home Entertainment have sold more than 2.9 million units in the U.S. alone, and KOBA Entertainment recently completed a successful North American tour of the Max & Ruby live show.
Max & Ruby follows the adventures of bunny siblings. In each story Max wants one thing, Ruby wants another thing, and even though they love each other, they have very different ideas on just about everything. The property celebrates the universal nature of sibling relationships.
Brand Central Opens NYC Office; Hires Bogdanoff
Brand Central LLC, based in Los Angeles, announced the opening of a New York office as the agency continues to build its staff and client base. Brand Central's clients include Coleman, Dr. Pepper Snapple Group, Mark Burnett Productions, ABC, Seventh Generation, Apartment Therapy, and many more.
To lead this expansion, Brand Central has named Jodi Bogdanoff as director of licensing and will report to Andrew Lelchuk, executive vice-president of sales and marketing. Bogdanoff brings eight years of licensing, marketing, and product development experience from her past roles at 4Kids Entertainment, Inc., Marvel Entertainment, Inc., and most recently Bravado International Group.
Wedding Episode of My Little Pony TV Series Set for April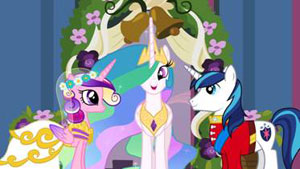 Bronies set your DVRs. The Hub TV network announced that Hasbro Studios' TV series, My Little Pony Friendship Is Magic will celebrate the wedding of key characters during a special episode on Saturday April 21, 1–2pm ET.
In the two-part episode A Canterlot Wedding, the kingdom is in a frenzy preparing for the wedding of Princess Celestia's niece, Princess Cadance, to Twilight Sparkle's brother, Shining Armor. However, Twilight Sparkle discovers a dark secret about the bride.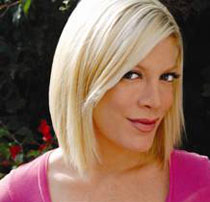 As part of the celebration of the episode, TV actress/author, Tori Spelling (Beverly Hills 90210, Tori & Dean: sTORIbook Weddings) will be featured in The Hub's interstitial programming in addition to hosting a celebrity "bridle" shower event, according to the Hub.
The special wedding-themed programming event will be supported with both traditional and non-traditional off-channel media, designed to drive tune-in as well as viewer engagement with exclusive digital content available at an all-new mini-site, Hubword.com/royalwedding. Launching on April 2, the mini-site will feature six all-new, interactive, wedding-themed games based on each of the show's main characters as well as a downloadable "viewing party pack" that includes printable party invitations, wedding hats, coloring pages, and stickers. Additionally, The Hub's Facebook and Twitter platforms will provide sneak peeks of the royal wedding episode and extend the viewing experience with additional activities to engage the series' growing fan base.
It looks as if the Bronies are finally being acknowledged as fans of the series.