Jakks Pacific Reports Q1; Responds to New Oaktree Letter
Jakks Pacific reported results for its first quarter ended March 31, 2012. Net sales for the first quarter of 2012 were $73.4 million, up from $72.3 million reported in the comparable period in 2011. The reported net loss for the first quarter was $16 million, or $0.62 per diluted share, which includes $1.4 million, or $0.03 per diluted share, related to financial and legal advisory fees and expenses. This compares to a net loss of $10.6 million, or $0.39 per diluted share, reported in the comparable period in 2011, which included $0.3 million, or $0.01 per diluted share, of financial and legal advisory fees and expenses.
"2012 started off favorably for Jakks Pacific, with net sales and operating results exceeding our guidance ranges for the first quarter," said Stephen Berman, president and CEO of Jakks Pacific, in a statement. "We are very pleased that the recent launch of the Monsuno toy line at retail exceeded our expectations, selling out at many of the major retailers. Our expansion plan for international retail distribution for the Monsuno toy line is on track with more than 30 countries slated to offer the toy line this fall. Critical response to Monsuno has been extremely positive so far, and we anticipate continued strong sales due to upcoming promotions, retail ads and circulars, in-store events, endcaps, and events planned at most major retailers." Berman continued, "In addition to the success of Monsuno, we expect substantial contributions throughout 2012 from across all Jakks divisions."
As of March 31, 2012, Jakks' working capital was $354.7 million, including cash and equivalents and marketable securities of $254.8 million, compared to working capital of $370.7 million including cash and equivalents and marketable securities of $274.7 million as of March 31, 2011.
For 2012, the Company continues to expect an increase in net sales of 6.2 percent to 7.4 percent to approximately $720 million to $728 million, with diluted earnings per share in the range of approximately $1.01 to $1.07, excluding any financial and legal advisory fees.
The Jakks Board of Directors has declared a regular quarterly cash dividend of $0.10 per common share. The dividend is payable on July 2, 2012, to shareholders of record at the close of business on June 15, 2012.
In addition Jakks issued another letter responding to Oaktree's conditional non-binding expression of interest. Oaktree sent a letter to Jakks on April 17, 2012, summarizing, once again, its lack of confidence in Jakks' management and current board, strategic direction, and financial performance.
Berman's response to Oaktree is as follows: "I am writing to acknowledge receipt earlier today of your letter in which you once again express an interest in acquiring Jakks Pacific, Inc.
After 13 months, there is nothing new in your letter. You have not now and never have made a "cash offer" to acquire Jakks. The only thing the Jakks Board of Directors and its independent financial and legal advisors have been presented with are non-binding indications of interest and invitations to negotiate. Furthermore, your indication of interest remains—as it has been for more than a year—subject to both due diligence and financing. Lastly, we note that your letter today does not even contain a price.
Your letter is replete with mischaracterizations and misstatements, which we will address and correct at the appropriate time."
Spin Master to Bring Temple Run Toys to Mass Market
Spin Master Games and Imangi Studios have teamed up to deliver Temple Run, a popular iOS and Android game, to mass market retailers stores this fall.
In a global rights' licensing agreement, initiated and brokered by Dimension Branding Group (DBG), Spin Master Games will capture the essence of Temple Run's mobile gaming in traditional games, including card games and board games with electronic features.
Recently named in Time Magazine's top 30 apps to download, Temple Run has been downloaded more than 60 million times on the iPad, iPhone, and Android platforms.
Masters of the Universe 30th Anniversary Plans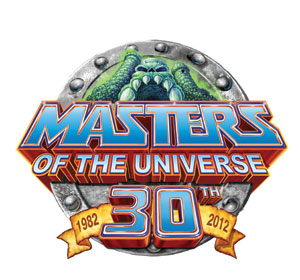 Mattel and Classic Media just announced that they have signed new consumer products partners for Masters of the Universe, including DC Entertainment (comics and graphic novels), New Era Cap Co. (headwear), Skinit (electronic skins and cases), and novelty items from Funko (bobbleheads and vinyl figures), Icon Heroes (miniature environments and desk accessories), PopFun (glassware and decorative refrigerator magnets) and Mixo (collectible paper figures). The new Masters of the Universe program will be available at retail timed to the brand's 30th anniversary, which commences fall 2012.
These new licensees join previously announced Masters of the Universe partners such as Mill Creek (home entertainment), Changes (apparel), and Disguise (costumes).
Lawless to Represent The Little Prince
Lawless Entertainment announced that it is now representing The Little Prince in the U.S. and Canada for animation, licensing, merchandising, and publishing.
The Little Prince, first published in 1943, is a novella and the most famous work of the French writer, poet, and pioneering aviator Antoine de Saint-Exupéry. Translated into more than 250 languages and dialects, with sales totaling more than 200 million copies, it has become one of the best-selling books ever published, according to Lawless Entertainment.
In a world that seems to have lost the essence of the sacred, in a world dehumanized by the wars, crisis, or disasters, The Little Prince, with his naiveté and his ability to wonder, perfectly embodies the new hero of the 21st century. Throughout the story, the character wonders about the main existential questions: friendship, love, death, and the meaning of life. While The Little Prince mainly addresses the children, he most certainly speaks to the adults who have not given up the dreams of their childhood.
Lawless Entertainment will introduce various categories of licensed merchandise to the North American marketplace. An animation series is expected as are retail partnerships with various department stores and specialty chains.
B Kids Line Now Available at BuyBuyBaby.com
B Kids, a division of Blue Box Toys is introducing its line of products for newborns, infants, and toddlers for the first time at BuyBuyBaby.com.
The new line was introduced last year by Blue Box Toys, which is celebrating its 60th anniversary. The line will be available starting this month, ranging in price from $20 to $60.