VIZ Labs Launches; Hires Singh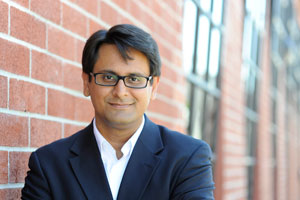 VIZ Media, the largest publisher, distributor, and licensor of manga, graphic novels, and anime in North America, announced the formation of VIZ Labs, a new division of the company led by Gagan Singh, executive vice-president and chief technology officer. VIZ Labs will focus on innovation in digital content distribution, and will consolidate engineering and digital business efforts across the company into one group.
Prior to joining VIZ Media, Singh was the founder and CEO of West Side Labs, a long time technology partner for VIZ Media. With advanced degrees from Harvard, MIT, and UC Berkeley, Singh joins VIZ Media with a wealth of experience.
VIZ Labs will announce its first major initiative and VIZ Media's next digital platform this summer.
Bonnier Hires Smartz
Bonnier Corp. has appointed Julie Smartz vice-president and general manager of brand development. Her primary responsibilities are brand licensing, retail development, and strategic partnerships. She joins Bonnier from Source Interlink Media, where she also served as vice-president and general manager of brand development.
At Source Interlink Media, Smartz was responsible for the licensing of products, services, TV, radio, and mobile, along with international publishing and content syndication, for popular enthusiast brands including Motor Trend, Hot Rod, Surfer, and 70-plus additional brands.