MEGA Brands Reports Q1 Results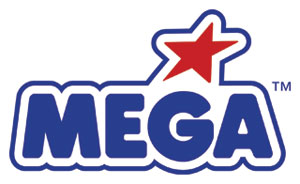 MEGA Brands, Inc., announced its financial results for the first quarter ended March 31, 2012. The company reported its figures in U.S. dollars.
Consolidated net sales in the first quarter increased 14 percent to $58.2 million compared to $51 million in the corresponding 2011 period.
• Toy sales increased 10 percent compared to the first quarter of 2011, driven by higher product shipments in the preschool and boys construction categories. Toys sales have increased year-over-year in nine of the last ten quarters.
• Sales of stationery and activity products were up 26 percent, the fourth consecutive quarter of year-over-year growth in this segment.
• On a geographical basis, sales were 21 percent higher in North America and 2 percent higher in international markets compared to the first quarter of 2011.
Earnings before interest, taxes, depreciation, and amortization (EBITDA) improved by $1.7 million to $2.2 million compared to $3.9 million in the first quarter of 2011.
Net loss improved to $8.5 million or $0.52 basic and diluted per share compared to a net loss of $9.3 million or $0.57 per basic and diluted share in the first quarter of 2011. MEGA Brands' business is seasonal and historically the first quarter is the period with the lowest sales of the year and negative profitability, says the company.
"Our first quarter results show good sales growth, particularly in North America, and our key profitability metrics have improved compared to last year," said Marc Bertrand, president and CEO, in a statement. "Our top priority for the rest of the year is to capitalize on the strong momentum we have built in our brands."
FAO's 150th Anniversary Celebration Continues

Celebrating its 150th anniversary, FAO Schwarz unveiled a walk-around gallery dedicated to its heritage, pop culture status, and strong New York ties. "The Story of a Legendary Toy Store," is displayed prominently throughout the flagship location in New York City now through the end of June. In conjunction with this special gallery, visitors to the store will be encouraged to share their own memories of FAO Schwarz.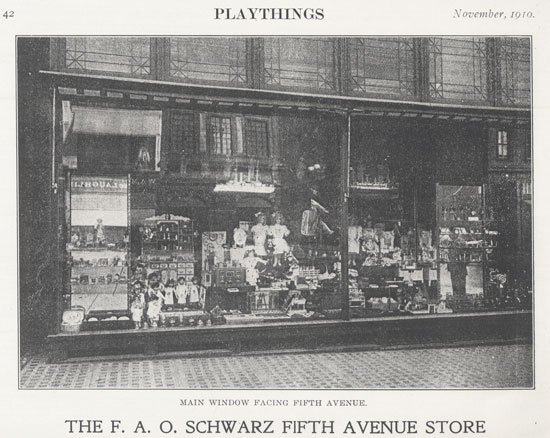 "Since 1862, FAO Schwarz has inspired warm memories in the minds of children and adults, including remembrances of receiving the perfect Christmas present, trips to New York City, and the magical experience of entering our flagship store," said Lisa Harnisch, senior vice-president, general merchandising manager, Toys "R" Us, U.S. "Throughout our year-long celebration, we'll highlight the rich history of FAO Schwarz, reminding visitors of how our world-famous store became a beloved New York institution and a pioneer in toy retailing."
Visitors are encouraged to share their stories of FAO Schwarz from Wednesday, May 23 through Tuesday, May 29. A Memory Booth will be set up with cameras and microphones to capture anecdotes from one and all as they discuss their favorite memories of FAO. Highlights of the messages will be featured on the company's Facebook page, as well as online at www.fao.com.
FAO Schwarz will host a special celebration for shoppers in its Fifth Avenue store on Wednesday, May 23, dedicated to the 150th anniversary.
American Idol Game on Facebook
International Game Technology (IGT) recently launched the free-to-play American Idol Social Slots game on the world's largest multi-game virtual casino, DoubleDown Casino, a wholly owned subsidiary of IGT, available through Facebook. DoubleDown's 5.4 million monthly social gamers can now experience all the show-stopping thrills of American Idol through the free online social slot game, including weekly updates as contestants from the current Idol season move forward or are voted off.
Free to play, the American Idol Social Slots game features the final 24 contestants of season 11. Offering a simulcast concept for dedicated Idol fans, the Facebook game updates as contestants are eliminated from the show, making it the first game that is timed with the airing of each episode. There are numerous additional features in the game.