Beau James Resigns from Corolle
Beau James announced in a letter sent to customers today that he is resigning as director of Corolle North America effective June 4. James has been with Corolle since 1996.
Mathilde Dezalys, Corolle's managing director, will succeed James and assemble her own team.
James will continue as president of both The Beau James Group and To Market, To Market, and he said in his letter to customers that he "remains committed to the challenge of identifying and introducing new and outstanding quality products to the American toy market."
Rocket Licensing, Licensing Street Named for Driver Dan's Story Train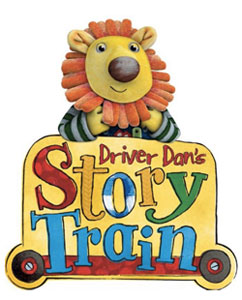 Rocket Licensing in the UK and Licensing Street in the U.S. have been appointed to take Driver Dan's Story Train into a wide range of categories in their respective territories.
Golden Bear is the master toy licensee for the brand in the UK. The Macmillan Campbell Books imprint has produced a range of books for the English language market and Universal is the DVD partner in the UK market where two DVDs are at retail.
In the UK the program first appeared on CBeebies in 2010 and continues to enjoy very strong ratings. Rocket is planning to work with all of Driver Dan's existing licensing and retail partners to maximize the brand's potential throughout 2012 and 2013. It will also be boosting brand awareness with strong promotional programs.
In the U.S., Driver Dan's Story Train airs on Sprout. The show premiered in the U.S. in November 2010. Licensing Street is planning a major push for the brand in June at Licensing Show in Las Vegas, where the company will be introducing Driver Dan and his friends to potential U.S. licensees.
Children's author and illustrator, Rebecca Elgar created Driver Dan. Dan, is a lovable train-driving lion who enjoys reading stories while having fun with his friends. Storytelling is very much at the heart of Driver Dan's Story Train. Children are encouraged to pick up a book, explore the pictures, listen to it, share it, and read it over again.