Kahn Lucas Acquires Madame Alexander Doll Brands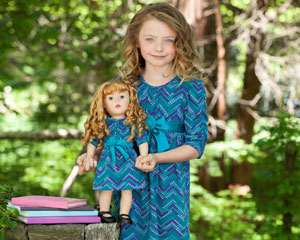 Kahn Lucas Lancaster, Inc., a global designer and wholesaler of branded girls' dresses and fashion collections, announced earlier this week that it has acquired all intellectual property and select assets of Alexander Doll Company, Inc., makers of Madame Alexander play and collectible dolls. Kahn Lucas had been a long time licensing partner with Alexander Doll under Kahn Lucas' Dollie & Me brand of matching girl and doll apparel and related fashion accessories.
"I'm excited and honored to continue the Madame Alexander brand and to have its rich heritage join our company," said Howard Kahn, CEO of Kahn Lucas, in a statement. "The late Madame Beatrice Alexander founded her company almost 90 years ago on many of the same principles we have practiced at Kahn Lucas during our 123 years of family company history, which include a spirit of opportunity and entrepreneurship, a dedication to empowering young girls, a commitment to innovation, and a passion for bringing great fashion design to the market."
In addition to the core Madame Alexander brands, the transaction included the experiential retail brands of Madame Alexander Doll Factory and Newborn Nursery as well as the entire portfolio of Middleton Doll brands. The company will also continue to work closely with all tiers of retailers and e-commerce partners in the United States and internationally that support and value the various Alexander Doll and Kahn Lucas brands as well as the Madame Alexander Doll Club.
The terms of the transaction were not released.
Jazwares Signs on as One Direction Licensee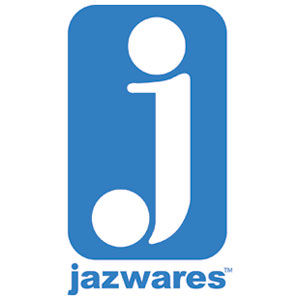 The One Direction phenomenon continues to grow. Jazwares announced that it has entered into an agreement with Global Merchandising Services, the company that represents the worldwide merchandising rights for singing sensation One Direction. Jazwares will produce the first line of consumer electronics featuring the popular band. The line is set to include headphones, speakers, microphones, ear buds, walkie talkies, alarm clocks, boom boxes, a karaoke machine, and more. The line will be available at major retailers in the United States starting this fall as well as select retailers in Latin America, Ireland, Canada, and the UK.
Jazwares joins other toy industry licensees including The Wish Factory, i-Star Entertainment, and Hasbro, which is the master toy licensee.
Beanpatch to Distribute European Toy Brands
Beanpatch & Co., LLC announced that it is the new exclusive U.S. importer of select European toy brands and baby products, including Franck & Fischer, Baghera, and Lillelam. The Franck & Fischer products range in price from $12.99–$49.99 and are now available on websites such as Diapers.com, leoleno.com, and Yoyo.com.
Franck & Fisher toys are produced organically when possible.
Lillelam is a Norwegian company specializing in children's clothing ranging from newborns to 10 year olds.
Baghera is a French company that has been creating retro style pedal cars since 1999.
Jakks Announces Preliminary Results of Self-Tender Offer

Jakks Pacific, Inc., announced the preliminary results of its self-tender offer, which expired at midnight, New York City time, on June 27, 2012. Based on the preliminary count by the depositary for the self-tender offer, a total of approximately 22,658,441 shares of common stock were validly tendered, including 3,990,783 shares that were tendered through notice of guaranteed delivery. Assuming that all guaranteed delivery shares are ultimately delivered, Jakks says it expects to purchase approximately 15.8 percent of the shares tendered by each tendering stockholder, after giving effect to the purchase of all shares validly tendered by odd lot holders. As such, Jakks expects to accept for payment an aggregate of 4,000,000 shares at a purchase price of $20 per share, for a total purchase price of $80,000,000, excluding fees and expenses related to the self-tender offer. The 4,000,000 shares expected to be purchased in the self-tender offer represent approximately 15.4 percent of the company's shares outstanding as of May 24, 2012.
BofA Merrill Lynch served as dealer manager, Innisfree M&A Incorporated served as information agent, and Computershare Trust Company, N.A. served as depositary for the self-tender offer.