Propel Equity Partners Invests in Poof-Slinky
It was announced last week that Propel Equity Partners has made what the company calls "a significant investment" in Poof-Slinky.
Poof-Slinky's portfolio includes Slinky, Poof, Ideal, Cadaco, Scientific Explorer, and Fuzzoodles brands. The company operates two manufacturing plants in Michigan and Pennsylvania and has more than 125 employees.
Formed in 2012, Propel Equity Partners, formerly MCC Capital Partners, is comprised of Michael Cornell, partner, who was managing partner & co-founder of MCC Capital and previously president & CEO of Jarden Branded Consumables Division and president of Loew-Cornell, prior to its sale to Jarden.
Propel Equity Partners is also led by John Belniak, partner, former managing partner and co-founder of MCC Capital and vice-president of corporate development at Jarden Corporation; and Robert Farinholt, partner, who co-founded the investment banking boutique Silver Steep Partners and served in a variety of private equity and investment banking positions with Valency Capital, JPMorgan, and the Royal Bank of Canada.
"Propel Equity Partners has a strong track record of partnering with management teams of consumer products companies and providing the capital and expertise needed to help those companies reach new levels of growth and profitability," says Ray Dallavecchia Jr., CEO of Poof-Slinky. "Propel showed particular knowledge and interest in the toy category, and we are looking forward to leveraging the additional resources and building upon our strong existing business."
MEGA Brands Reports Q2 2012 Results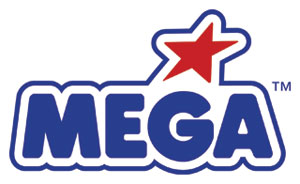 MEGA Brands, Inc., announced its financial results for the second quarter ended June 30, 2012.
Consolidated net sales in the second quarter increased 13 percent to $94.5 million compared to $83.9 million in the corresponding 2011 period.
Toy sales increased 14 percent compared to the second quarter of 2011, driven by higher product shipments in the Preschool and Boys construction categories. Toy sales have increased year-over-year in ten of the last 11 quarters. Sales of Stationery and Activities products were up 10 percent, the fifth consecutive quarter of year-over-year growth in this segment. On a geographical basis, North American sales were 18 percent higher and international sales were stable, with sales growth offset by unfavorable currency changes.
Earnings before interest, taxes, depreciation and amortization (EBITDA) increased 21 percent to $9.2 million compared to $7.6 million in the second quarter of 2011. For the six-month period ended June 30, 2012, EBITDA was $7.1 million compared to $3.8 million in the corresponding period in 2011.
Net earnings were $1.6 million or $0.10 basic per share compared to $0.3 million or $0.02 basic per share in the second quarter of 2011.
"Our second quarter results demonstrate solid growth in our business as we head into the peak selling period of the year," said Marc Bertrand, president and CEO, in a statement. "The key metrics in our business are positive and we are well-positioned for a strong finish to the year."
Carly Simon to Be Developed into a Brand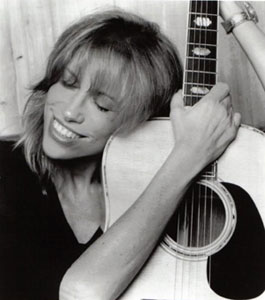 AALMG has announced that it has reached an agreement with Carly Simon's company, C'est Music, to assist in developing a lifestyle licensing and endorsement program for Carly Simon. Together with agency Innovative Media Productions (IMP), the group will be responsible for launching the brand called the Carly Simon Collection, a signature series of products including beverages, apparel, fragrances, jewelry, toys, home décor, furniture, and accessories inspired by Carly Simon's musical career and her estate in Martha's Vineyard.