Walmart Expands Layaway
Walmart announced yesterday that it has expanded its layaway program for this holiday season offering shoppers a 90-day window compared with last year's 60-day holiday layaway timeframe.
"Last year, millions of Americans relied on layaway at Walmart to provide a great Christmas for their families. Because of their feedback, we're offering the service again this year and making it better than ever," said Duncan Mac Naughton, chief merchandising and marketing officer, Walmart U.S., in a statement.
Available nationwide September 16 through December 14, this year's program includes expanded categories including small home appliances and select sporting goods. Customers can also use layaway for a broad selection of electronics, toys, and jewelry.
There will also be early layaway access for shoppers who "Like" their local Walmart store on Facebook. Customers simply need to sign up on their local Walmart Facebook page beginning August 28 to be able to start their layaway two days early on September 14.
A full refund of the layaway open fee (which is $15 this year compared with last year's $5) will be given on a Walmart gift card for customers who make their final payment.
In addition, Walmart removed the cancellation fee, which was $10 last year. If the order is cancelled or not paid in full, the open fee is not refunded. The down payment remains 10 percent or $10, whichever is greater.
DHX Acquires Cookie Jar
DHX Media Ltd. announced that it has acquired Cookie Jar Entertainment to create Canada's largest  children's entertainment company. The combined company will own the world's most extensive independent library of children's entertainment, including more than 8,550 half hour episodes. DHX paid nearly $111 million for Cookie Jar, which is to be paid through a combination of approximately 36 million DHX shares, $5 million in cash, and the assumption of $66 million of debt.
"The acquisition of Cookie Jar is a transformational event for DHX that will significantly enhance our scale and our growth opportunities," said Michael Donovan, CEO of DHX, in a statement. "Through this combination, we will strengthen our portfolio of brands, global reach, management depth, and our position in the rapidly emerging digital distribution channels to become the market leader."
Cookie Jar has a significant content library and features some of the world's most recognizable series including Caillou, Inspector Gadget, and Johnny Test. The company controls Cookie Jar TV, the weekend morning block on CBS. Cookie Jar has offices in Toronto, Los Angeles, and in addition, throughout Western Europe, as part of its Copyright Promotions Licensing Group (CPLG), a licensor and merchandiser of third party brands and characters.
Following the closing, Michael Donovan, current CEO of DHX, will continue to serve as CEO. Michael Hirsh, current CEO of Cookie Jar, will become executive chairman of DHX. Steven DeNure and Dana Landry will continue in their current roles of president & COO, and CFO, respectively. Cookie Jar's current president & COO Toper Taylor will continue to focus on digital distribution and business development. Aaron Ames, CFO of Cookie Jar, will assume the role of chief integration officer reporting directly to the CEO.
DreamWorks in Deal with Fox
DreamWorks Animation SKG, Inc., announced that it has entered into a new five-year distribution agreement with Twentieth Century Fox.
Under the terms of the agreement, Fox will assume certain marketing and distribution responsibilities in both domestic and international markets for all animated feature films produced by DreamWorks Animation for release in 2013 through 2017.
According to the announcement, under the terms of the agreement, Fox will receive a distribution fee on worldwide theatrical and home video gross receipts as well as on international television, and on certain digital businesses, including rentals, SVOD, and EST. DreamWorks Animation will retain the rights to distribute its product in the domestic television windows without paying a fee to Fox.
Lawless Named for A Novel Approach
Lawless Entertainment announced that it has been appointed as the worldwide representative for A Novel Approach, a television series created by Jane Daly and Duncan Gamble of Daly Gamble Productions.
A Novel Approach is a travel series that explores the locations of great works of fiction: best sellers, classics, and favorites of the hostess—actress and book enthusiast, Jane Daly.
Each episode will explore the location(s) of one great novel. Using that novel as a "travel guide," Daly will explore the unique characteristics of the locales of that novel. She will walk in the footsteps of favorite fictional characters.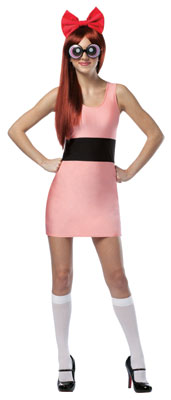 Lawless Entertainment is currently seeking co-production partners on this project.
Cartoon Network Partners with Spirit Halloween
Cartoon Network Enterprises (CNE), the licensing and merchandising arm of Cartoon Network, and Spirit Halloween announced a yearlong exclusive that will introduce costumes based on Cartoon Network's popular franchises, Adventure Time and The Powerpuff Girls.
The exclusive costumes will be available in all Spirit Halloween retail stores beginning next month and are currently available for preorder online.