Nintendo Launches WiiU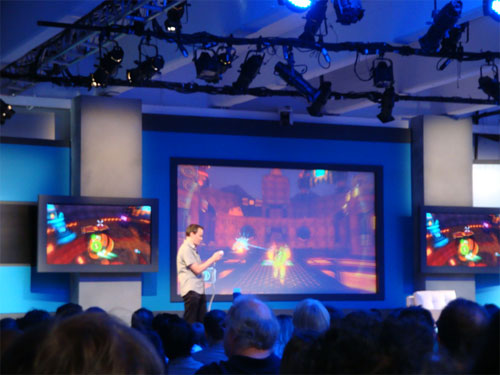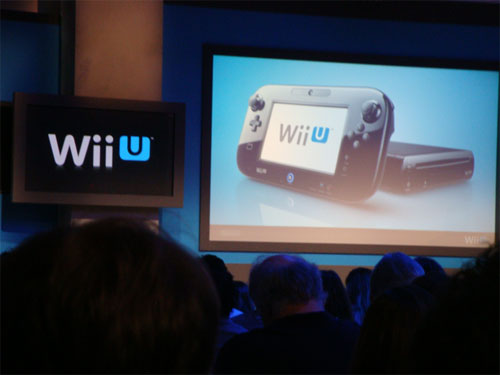 Nintendo launched its WiiU console at an event in New York City this morning. The presentation demonstrated the touch-screen Wii U GamePad controller, which can change not only video game play but also the way people find and watch TV and video content. During the launch window, more than 50 games will be available for WiiU.
The Basic WiiU Set will be offered in white at a suggested retail price of $299.99. The Deluxe WiiU Set, which includes higher storage capacity, additional accessories, and the new Nintendo Land video game, will be offered in black at a suggested retail price of $349.99. It is expected to launch in the Americas on November 18.
Build-A-Bear Partners with Cody Simpson
Build-A-Bear Workshop announced that teen pop singer Cody Simpson is the company's new brand ambassador. He is working with Build-A-Bear Workshop on a number of company initiatives including charitable efforts. The company will also introduce branded Cody Simpson merchandise in 2013.
Starting in October, Simpson will participate in the company's efforts for Stop Cyber Bullying month and will help launch the national Stuffed with Hugs program, where Build-A-Bear Workshop will invite consumers to visit stores to make a special bear for free to be donated to the Marine Toys for Tots Foundation in October.
Justin Time Airs Globally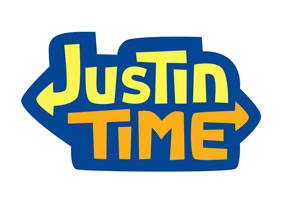 Justin Time, the animated preschool adventure series from Guru Studio, which made its U.S. debut in April on PBS's Sprout, has been picked up by Super RTL (SRTL) Germany. SRTL has acquired the first two seasons and will begin airing the series in December.
In addition Guru Studio has sold seasons one and two of Justin Time to the UK's Pop TV for its Tiny Pop channel aimed at 3–7 year-olds. The series premiered on Tiny Pop on September 1.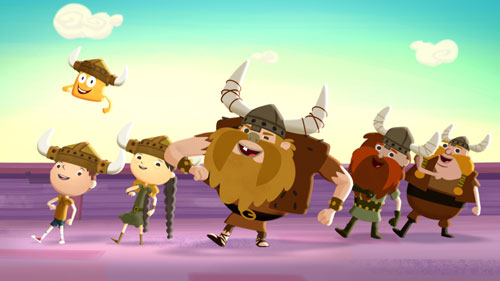 Guru Studio has recently secured channel deals for the series with Disney Jr. Germany, which also covers Austria and Switzerland. Season two will begin airing March 1, 2013. ETV, Estonia's national public television station will begin airing seasons one and two on November 1, 2012. VRT, Belgium's publicly funded radio and television network began airing the series this month.
Oregon Scientific's Tablet Signs Toon Goggles
The online kids channel Toon Goggles has partnered with Oregon Scientific in an agreement that will see the Toon Goggles app pre-loaded on Oregon Scientific's MEEP! tablet. The Wi-Fi enabled tablet is designed for kids age 6 and up.
Available throughout the U.S. and Canada, Toon Googles' app will be included on the MEEP! tablet, enabling young children instant access to Toon Goggles' extensive library of more than 1,000 hours of entertainment and educational programming.
The MEEP! tablet features interactive pre-loaded content for kids such as games, e-books, movies, music, and more as well as access to Google Play and other online content. Customizable web-based parental controls permit access to age-appropriate content as well as the ability to approve individual websites.
Bel-Air Collection Launches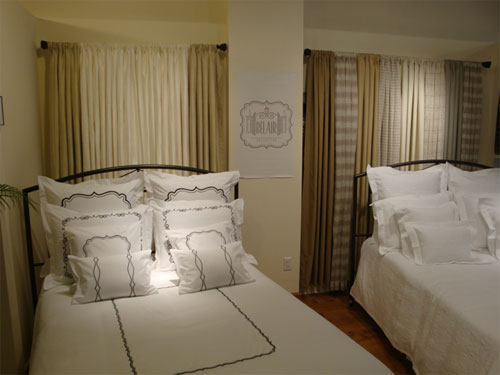 Louis Hornick & Company unveiled its line of products for the Bel-Air Collection during New York Home Fashions Market Week. The line, which is expected to be in select high-end retailers, in spring 2013, features bedding, window treatments, robes, slippers, and beach/pool/spa towels.
Shown here are two options for the bedding collection. The bedding set on the left features elements of the iconic Bel-Air logo while the set on the right features subtle embossed roses, also iconic of Bel-Air lifestyle. Shown in the back are various options of silk and linen window treatments. The Bel-Air brand is represented for licensing by Holly Rawlinson's The Name Game.