Layaway Wars Heat Up; TRU Announces Its Plan

The layaway wars are underway. Walmart announced its program in late August. Now Toys "R" Us (TRU) is outlining its plan. TRU announced that it is waiving the upfront service fee for all layaway orders created in its stores now through October 31. However after October 31, a $5 service fee will apply. TRU also announced it is offering special savings this week for customers who want to get started on holiday shopping.
TRU introduced layaway in its stores in 2009 for higher-cost items such bicycles, swing sets, dollhouses, play kitchens, and more, and has since added new categories. In 2011, layaway was expanded to include all toys at TRU stores nationwide. Most products in Toys "R" Us stores and most items at Babies "R" Us stores nationwide are eligible for layaway year-round.

A 20 percent down payment is required for layaway at TRU. Payments may be made at any time at the store where the order was placed. Fifty percent of the total price of the order must be paid within 45 days and the order must be paid in full and picked up by December 16. There is a $10 charge to cancel.
Walmart announced its holiday layaway plan in late August giving shoppers a 90-day window compared with last year's 60-day holiday layaway timeframe. Walmart is charging a $15 fee to open a layaway account, which will be refunded in the form of a gift card for customers who make their final payment. Walmart removed its cancellation fee, which was $10 last year. The down payment remains 10 percent or $10, whichever is greater.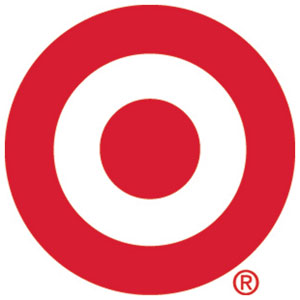 Kmart's layaway plan is for eight weeks. (There is a 12-week option for in-store purchases only with a total purchase of $300 or more.) The eight-week option has a $5 service fee; a down payment of $15 or 10 percent, whichever is greater; and a $10 cancellation fee.
Target says it does not offer layaway programs at this time.
Second Annual LIMA Retail Symposium Set for Wednesday, October 10
The International Licensing Industry Merchandisers' Association (LIMA) will host the Second Annual LIMA Retail Symposium on Wednesday, October 10 at The Yale Club in New York. Presented in association with the Terry J. Lundgren Center for Retailing at the University of Arizona, the day-long event will feature networking and information sessions tackling issues critical to retail success.
Noted retail authority Paco Underhill, founder and CEO of Envirosell, the consumer behavior research and consulting firm, and author of Why We Buy: The Science of Shopping, will deliver the luncheon keynote address.
The preliminary agenda includes:
• A Conversation with Neil Friedman: The Perspective of a Merchant, Brand Owner, and Licensee
• The Things You Need to Know When Presenting and Positioning Your Brands at Retail
• Eight Mistakes You Can't Make with Retailers in 2013 and Beyond
• Multi-channel Marketing Strategies to Drive POS from the Retail Shelf
• Stand-Out Merchandising Strategies
• The Real Deal on Private Brands
• Retail as Theater: The Resurgence of Event Marketing and Retail-tainment
LIMA Chairman Maura Regan will moderate the day's opening session featuring Neil Friedman, former president of Toys "R" Us and of Mattel Brands, who will discuss the process of selling to kids from his perspective as a licensor, licensee, and retailer. A complete list of speakers will be announced shortly.
The 2012 LIMA Retail Symposium is $395 for LIMA members and $695 for non-members who register before September 14 ($495 and $795, respectively, after September 14). For more information and to register for the event, visit www.licensing.org/events/2012-lima-retail-symposium/.
Barneys, Disney Partner for Holiday Windows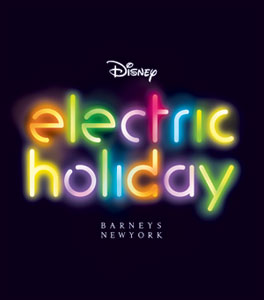 Barneys New York and The Walt Disney Company announced their collaboration on the 2012 Holiday campaign at Barneys New York retail venues called Electric Holiday.
Beginning November 14, the Barneys New York Madison Avenue windows will serve as the centerpiece of the Electric Holiday campaign in which an exclusive moving art short created by Disney artists, will be showcased amid a celebration of lights. Disney has also created a modern, three-dimensional electric light show that will encompass the Madison Avenue store entrance and showcase the moving art housed within the windows. To accompany the façade and moving art, Oscar-winning composer Michael Giacchino is creating an original score of music.
The Electric Holiday moving art will feature models inspired by Minnie Mouse and Mickey Mouse as well as other iconic Disney characters as they star in a fantasy Paris runway show.
Additional iconic Disney personalities included in the display are: Goofy, Daisy Duck, Snow White, Princess Tiana, and Cruella de Vil.
Each transformed Disney model is dressed in a one-of a-kind exclusive look created by some of the most influential fashion designers in the world, including: Nicholas Ghesquière for Balenciaga, Oliver Rousteing for Balmain, Dolce & Gabbana, Alber Elbaz for Lanvin, Peter Copping for Nina Ricci, Proenza Schouler, and Rick Owens.
Barneys New York has worked to create a range of exclusive, limited-edition holiday gift items, which will be available for a limited time only at Chelsea Passage on the ninth floor in Barneys' Madison Avenue flagship location in New York, at select Barneys New York locations nationwide, and Barneys.com. The product assortment includes Disney's highly collectible Vinylmation figures designed by Paul Smith and Diane von Furstenberg, Mickey Mouse ears designed by Rag & Bone and L'Wren Scott, and smaller items such as holiday ornaments, edible sweets, toys for children, and more.