Mattel Reports Q3 2012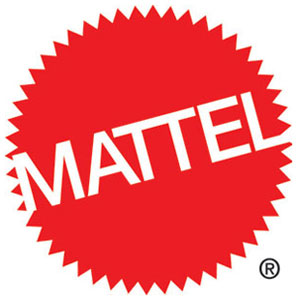 Mattel, Inc., reported 2012 third quarter financial results this morning. For the quarter, the company reported net income of $365.9 million, or $1.04 per share, compared to last year's third quarter net income of $300.8 million, or $0.86 per share.
For the quarter, net sales were $2.08 billion, up 4 percent, including an unfavorable change in currency exchange rates of 3 percentage points. On a regional basis, third quarter gross sales increased 6 percent in the North American region, which consists of the U.S., Canada, and American Girl, with no impact from changes in currency exchange rates. For the International region, gross sales increased 2 percent, including an unfavorable impact of currency exchange rates of 9 percentage points. Operating income for the quarter was $487.4 million, compared to prior year's operating income for the quarter of $397.6 million.
The company's debt-to-total-capital ratio was 36.3 percent. For the first nine months of the year, the company's cash and equivalents declined by approximately $1.09 billion, compared with a decline of approximately $1.03 billion during the same time period last year.
For the first nine months of the year, cash flows used for operating activities were approximately $101 million, a decrease of $221 million compared to approximately $322 million of cash flows used for operating activities in the same period of 2011. The decrease is primarily due to higher net income and lower working capital usage. Cash flows used for investing activities were approximately $833 million, an increase of $714 million, compared to approximately $119 million in 2011, driven primarily by the acquisition of HIT Entertainment. Cash flows used for financing and other activities were approximately $153 million, a decrease of $433 million, compared to approximately $586 million in 2011, primarily due to lower share repurchases and 2011 repayments of long-term debt.
Capital Deployment
Mattel announced that its Board of Directors declared a fourth quarter cash dividend of $0.31 per share on the company's common stock. The dividend will be payable on December 14, 2012, to stockholders of record on November 28, 2012. The dividend is the final of four quarterly dividends Mattel will have paid this year, reflecting an annualized dividend of $1.24 per share, which represents a 35 percent increase to last year's total dividends. During the third quarter of 2012, the company repurchased 139,000 shares of its common stock at a cost of approximately $5 million.
Sales by Brand
Mattel Girls and Boys Brands
For the third quarter, worldwide gross sales for Mattel Girls and Boys Brands were $1.37 billion, up 3 percent versus the prior year. Worldwide gross sales for the Barbie brand were down 4 percent. Worldwide gross sales for Other Girls Brands were up 57 percent, primarily driven by Monster High. Worldwide gross sales for the Wheels category, which includes the Hot Wheels, Matchbox, and Tyco R/C brands, were down 1 percent, primarily driven by Matchbox. Worldwide gross sales for the Entertainment business, which also includes Radica and Games, were down 18 percent, primarily driven by decreases in the Cars 2 movie property.
Fisher-Price Brands
Third quarter worldwide gross sales for Fisher-Price Brands, which includes the Fisher-Price Core, Fisher-Price Friends, and Power Wheels brands, were $790.4 million, or up 6 percent versus the prior year, driven by strength in Fisher-Price Friends with the addition of the HIT Entertainment portfolio as well as Disney's Jake and the Never Land Pirates property.
American Girl Brands
Third quarter gross sales for American Girl Brands, which offers American Girl-branded products directly to consumers, were $102 million, up 16 percent versus the prior year, primarily driven by strong sales of McKenna, the 2012 Girl of the Year, and the expansion of retail locations.
Moshi Monsters' Poppet to Be Developed into a Brand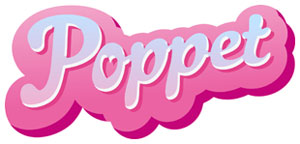 Poppet, one of the most popular characters from Mind Candy's Moshi Monsters, will be launched as a stand-alone brand.
As part of the initiative, Mind Candy has partnered exclusively with fashion retailers Accessorize and Claire's to launch a range of Poppet merchandise on November 18 and November 19, respectively. The products will target girls ages 6–10 and will feature a selection of stationery items including pens, notebooks, pencil cases, and lockable journals.
Poppet is one of six main characters from Moshi Monsters and is the most popular monster with girls having been adopted more than 16 million times. In order to differentiate Poppet as a stand-alone brand, her character outside of the Moshi Monsters world will feature a blue headband, which will appear on all the new merchandise.
Future plans for the Poppet brand include the launch of an app, dedicated retail spaces with branded POS, a full episode and regular slot on Moshi TV, features in the Moshi Magazine, a take over on moshimonsters.com, live activities, and a toy launch.
Beanstalk Announces New Clients, Deals
Beanstalk announced several new brands that have recently joined its client roster. The announcement comes amidst news of new licensing agreements secured by Beanstalk for British fashion designer Matthew Williamson in footwear, handbags, and interiors, as well as the retail launch of the official MovieStarPlanet magazine by Egmont Kids UK.
Global app sensation Doodle Jump, from game developer Lima Sky, comes on board as a new property for Beanstalk. Lima Sky has recently signed Innovation First Labs and Gund as key toy partners in global robotics and plush, respectively. Lima Sky has appointed Beanstalk to support Doodle Jump's expansion into licensed products in the UK including apparel, accessories, and publishing.
The Phat Food Co. will enter brand licensing under the guidance of Beanstalk in the "Food-to-Go" category.
Beanstalk has been appointed to represent Energizer and Eveready in Europe. Beanstalk has represented both brands in North America since 2009.
Annoying Orange TV Series to Go Global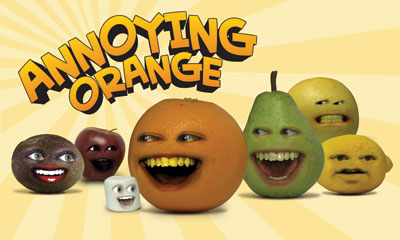 The Collective announced that it has appointed HIP (Henson Independent Properties), The Jim Henson Company's third party licensing banner, as the exclusive international distributor of the Annoying Orange broadcast series.
The Annoying Orange deal marks HIP's first third-party property for media distribution and will include television, home entertainment, and digital platforms. HIP recently introduced the television series, currently airing its first season on the Cartoon Network in the U.S., to international broadcasters at the MIP Junior and MIPCOM markets. HIP will also bring Annoying Orange to Singapore's Asian Television Forum in December.