Toys "R" Us In-Store Pop Up Shops Come to Macy's for Holiday Season

Macy's and Toys "R" Us have signed an agreement to offer Toys "R" Us Express-branded departments in 24 Macy's stores in major markets nationwide during this year's holiday selling season. The departments, which will operate on a leased basis, will average approximately 1,500 square feet. They will be open for a period of about three months—roughly from October 15 to January 15.
The departments will offer an edited assortment of the hottest and most popular items from Toys "R" Us, including products featured on the 2012 Toys "R" Us Holiday Hot Toy list, perennial favorites, such as dolls, action figures and puzzles, and more. The pop-up toy shop concept could be expanded in the future.
LEGO to Launch Teenage Mutant Ninja Turtles Construction Toys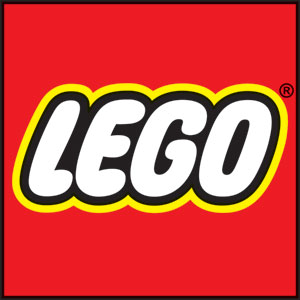 The LEGO Group and Nickelodeon are expanding their global partnership to develop construction toys inspired by the new CG-animated Teenage Mutant Ninja Turtles television series. The collection is slated to launch in North America and the UK in January 2013 and will roll out in global markets later in the year. LEGO Teenage Mutant Ninja Turtles will bring the action-packed adventures of Michelangelo, Donatello, Raphael, and Leonardo to life in LEGO form with a series of vehicles, scenes, and LEGO minifigures.
One playset and select minifigures from the forthcoming line will be unveiled at the LEGO booth #1538 at New York Comic-Con at the Jacob K. Javits Convention Center from October 11–14. Nickelodeon's Teenage Mutant Ninja Turtles premiered on Nickelodeon on Sept. 29.
Charlie Brown and Peanuts Gang to Return to the Big Screen
Twentieth Century Fox Animation and Blue Sky Studios have acquired rights to make a feature film based on the late Charles Schulz's iconic Peanuts franchise. The agreement is the culmination of more than two years of discussions—focused on the film's creative direction—between the Studio and members of the Schulz family. The as yet untitled animated event will be released on November 25, 2015, which will coincide with the 65th anniversary of the debut of the Peanuts comic strip and the 50th anniversary of A Charlie Brown Christmas.
Steve Martino (Dr. Seuss' Horton Hears a Who! and Ice Age: Continental Drift) will direct the Peanuts feature. Craig Schulz and Bryan Schulz, respectively Mr. Schulz's son and grandson, along with Cornelius Uliano will write and produce the film.
Also playing a key role in the deal was Neil Cole, CEO and president of Iconix Brand Group, which, in a joint venture with Charles M. Schulz Creative Associates, formed Peanuts Worldwide in 2010, the home to the global Peanuts property. Twentieth Century Fox Animation director of development Ralph Millero worked closely with Morrison and the Schulz estate in securing the rights to the property.
Website, Fund Established for Stephanie Becker
The Becker family has established a website and fund in memory of Stephanie Becker, 28, who died last week. Visit the site here.
We especially encourage everyone to read the mission statement. It offers an important message for all.
Zing Toys, USA Archery Partner for Z-Curve Bow Program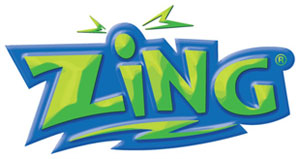 Zing Toys has partnered with USA Archery to launch a specialized program to introduce consumers to the sport of archery with Zing's Z-Curve Bow. The first component of the partnership will be at the National Recreation and Parks Association (NRPA) conference in October in Anaheim, Calif., where USA Archery will use Z-Curve Bows for on-site giveaways to help spark interest in the sport.
The Z-Curve Bow is a safe plastic bow that launches soft foam arrows and darts more than 125 feet. The patented dual-loops system makes it impossible for the Z-Curve Bow to sling anything else besides the soft foam darts that slide into the loading zone with specially made hooks.
For more information about USA Archery, visit www.usarchery.org. To learn more about the Z-Curve Bow visit www.ZingToys.com.
Nelvana Grants Ciwen Distribution Rights for China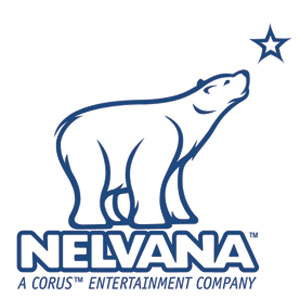 Nelvana Enterprises, owned by Corus Entertainment, Inc., has granted Ciwen Media Group exclusive distribution representation rights to more than 1,000 episodes of animated and live-action Nelvana programming, including Franklin, Babar, Rolie Polie Olie, Mr. Young, and Detentionaire, as well as exclusive merchandise representation rights for Franklin and non-exclusive rights for Ruby Gloom, 6teen, and Grossology. The deal covers the territories of Mainland China, Macau, and Hong Kong.
Ciwen will work to place the shows with the top free TV, cable, and satellite broadcasters after dubbing them into Mandarin or other regional languages. Where broadcasters aren't available, it will focus on the burgeoning video on demand and internet television market in China. In addition, Ciwen plans to release as many titles as possible on DVD.
Ciwen will also undertake a comprehensive brand-building and licensing program across a broad array of categories, including toys, apparel, and accessories, and channels, including digital media, traditional and digital publishing, and themed entertainment.
Ciwen Media Group was represented in this transaction by Daniel Victor of Victor Advisors PLLC.