Toys "R" Us Launches Family-Friendly Digital Entertainment Service

Toys "R" Us, Inc., has launched Toys "R" Us Movies, a brand-new digital entertainment service that provides families instant access to movies and TV shows for kids. Available at ToysrusMovies.com, the service is equipped with easy-to-use, customizable parental controls to help parents choose the most appropriate content for their family's viewing. Toys "R" Us Movies, powered by Rovi Corporation, offers immediate access to an extensive digital library of more than 4,000 titles of premium video content for streaming and download. Users can browse by age (from toddler to young adult), character, genre, and more. The site also offers curated movie collections such as Classic Disney and Spooky Stories. Additional holiday-themed collections will be featured seasonally. Bonus content from popular movies, such as extended scenes and free 10-minute movie previews, will also be available.
The service features new movie releases the same day they hit retail store shelves and TV shows the day after they air, with no subscription required. It also offers select new releases before they go on sale, such as DreamWorks Animation's Madagascar 3: Europe's Most Wanted. Once customers select their content, it can be downloaded and stored in their personal Toys "R" Us Movies library for future viewing. For offline viewing, the Toys "R" Us Movies download player is offered for PC users at this time. Users can also add movies and TV shows to their Wish List for future viewing.
Users must be 18 years or older to register for an account. Along with an account password, parents can create a unique PIN that is required to make any changes to account settings, including the option to require the PIN be entered prior to obtaining any content.
Users can stream content available on ToysrusMovies.com through PCs, Macs, and Adobe Flash-enabled devices. The company will expand the service to additional web-enabled devices in the coming months, including Blu-ray players, televisions, tablets, and more. High-definition content will also be made available in the near future. Later this fall, Toys "R" Us Movies will launch dedicated apps for iOS and Android as well as for its own Wi-Fi tablet tabeo, which is set to launch October 21.
Movies start at $2.99 for a 24-hour rental and at $5.99 for a licensed digital download or stream. Television shows start at $0.99, with the majority priced at $1.99. Toys "R" Us Movies gift cards will be available later this fall in Toys "R" Us stores nationwide.
The Passing of Stephanie Becker
We regret to bring you the tragic news that Stephanie Becker, 28, passed away last week. aNb Media and the toy industry offer our heartfelt condolences to her parents, Patti and Jonathan Becker.
Those of you in the New York area may have read the tragic news of her death last week. Here is a link to a story that ran in The New York Daily News.
Her obituary is posted here as well as a guest book to send condolences to the Becker family.
A funeral was held this past Sunday at Temple Beth El in Stamford, Connecticut.
If you would like to reach the Becker family, please send all correspondence to:
Patti & Jonathan Becker
42 Russet Road
Stamford, CT 06903
Care Bears Signs New International Broadcast Partners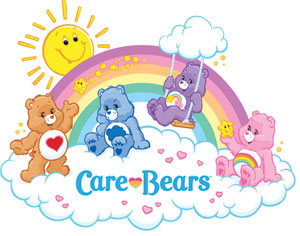 American Greetings Properties (AGP), the intellectual property and outbound licensing division of American Greetings Corporation, announced a series of new international broadcast deals for the all-new CGI-animated series Care Bears: Welcome to Care-a-Lot. New deals will bring the television series to Canada (Treehouse and Tele Quebec), Latin America (Disney), Finland (MTV3), the UK (Tiny Pop and Blinkbox), and New Zealand (TV3). The series is currently airing its first season on The Hub TV Network in the U.S.
Hasbro To Launch Angry Birds Star Wars Toy Line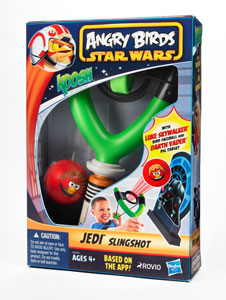 Hasbro has entered into agreement with LucasFilm to manufacture and globally market a variety of products based on the newly launched Star Wars edition of Angry Birds. Hasbro will introduce the line with several new toys based on the Angry Birds Star Wars property including the At-At Attack Battle Game. The line will also feature new products based on a variety of existing Hasbro properties including the popular Jenga brand and the recently relaunched Koosh brand, to introduce new play experiences featuring iconic Star Wars characters re-imagined as high-flying Angry Birds and villainous pigs. The new Angry Birds Star Wars line from Hasbro will launch in the beginning of November.