Topps Promotes Brandstaedter
The Topps Company has appointed Michael Brandstaedter to chief operational officer. Brandstaedter will add COO responsibilities to assist with cross company operational efforts and endeavors while maintaining his role running worldwide Bazooka Candy Brands, the confectionary division of Topps. He will continue to report directly to Ryan O'Hara, Topps CEO and president. Brandstaedter served as vice-president, general manager global confectionery since August 2009. His previous posts include senior director of marketing for Kraft Foods, where he held various roles and managed businesses such as Oreo Cookies, Newtons, 100 Calorie Packs, and Planters Nuts, and brand manager for Life Savers Candy at Nabisco.
SMC Entertainment Hires Zimmer, Wright
SMC Entertainment Group, Inc. (SMC), the entertainment brand owner of The Jungle Book, is expanding its licensing team with the appointments of Kristen Zimmer, as licensing director, and Lisa Berlin Wright, who will focus on promotions and partnerships.
Zimmer joins SMC with more than 14 years of licensing, brand, and product management experience in the entertainment, consumer packaged goods, and fashion industries. Her background includes extensive work in retail and consumer packaged goods for Spin Master, MGA Entertainment, Viacom Consumer Products, and PetSmart.
Wright is an authority in strategic licensing and promotional partnerships who headed worldwide licensed corporate promotional tie-ins for Universal Studios' theatrical and television properties. Prior to her position with Universal, she oversaw all promotional and merchandising activities for Spelling Entertainment properties including Beverly Hills 90210 and Melrose Place. She has also developed campaigns for brands such as Atari Games, Fox, IMG, and Belinda Carlisle.
Fox Promotes Cohn, Hires VanLandingham and Leeb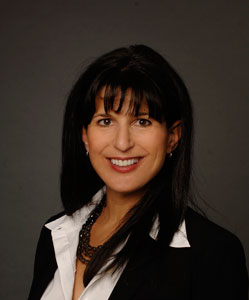 Twentieth Century Fox Consumer Products has promoted Lora Cohn to senior vice-president, global brand management and strategy, and appointed Teri VanLandingham and Peter Leeb as vice-presidents of global brand management and strategy. VanLandingham will focus on film brands, while Leeb will focus on television brands.
Cohn, a 17-year veteran of the Fox Consumer Products group, will oversee the overall brand vision across all film and television properties. She will also focus on expanding the division's proprietary portfolio by shepherding new brands across the entire News Corporation portfolio. This approach will build upon the additions of Fox Sports, the UFC, and the National Geographic Channel. Prior to this appointment, Cohn oversaw all aspects of sales and development within the division with a special concentration on hardline goods.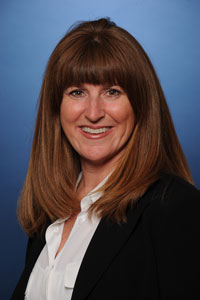 VanLandingham and Leeb will develop and manage brand strategies for some of the biggest television and film properties in the Fox portfolio. In her role overseeing Fox's film brands, VanLandingham will concentrate on Ice Age, Diary of a Wimpy Kid classic and film franchises, Alvin and the Chipmunks, Avatar, and Rio. VanLandingham has more than 20 years of entertainment marketing experience including roles at Miramax Films, the American Film Institute, and Rogers & Cowan. Most recently she operated her own consultancy practice catering primarily to the U.S. and Italy. Clients included RedEnvelope.com, the City of Rome, Air France, and others.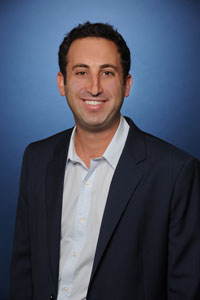 Leeb's responsibilities will include oversight of Fox's award-winning television brands, including The Simpsons, Family Guy, Sons of Anarchy, New Girl, and Modern Family, Fox library products, and the launch of new shows. Leeb comes to Fox Consumer Products from Fox Home Entertainment, where he focused on strategy, digital media, retail, and enterprise solutions. Leeb will be tasked with global strategy, expanding the product pipeline, and international market expansion. Prior to his time at Fox, Leeb managed advertising for brands such as Ford, Mars, and Gatorade.
Toei Animation Appoints Virenque
Toei Animation has appointed Helene Virenque as senior licensing manager for EMEA. Virenque has more than 15 years of experience in the European licensing industry. She most recently served as licensing manager for Mattel Europe, where she was developing the licensing programs on behalf of Fisher-Price for Southern Europe. Previously she served as senior brand manager at The Licensing Company, during which time she developed and implemented brand strategies on corporate and entertainment properties. Virenque began her licensing career as licensing manager for Fox Kids Europe.