President Obama to Visit K'NEX Tomorrow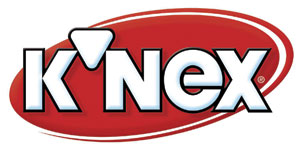 The White House issued a statement that this Friday, November 30, President Barack Obama will tour the home of K'NEX and deliver remarks regarding middle class tax cuts.
The Rodon Group manufacturing facility in Hatfield, PA, is the home of K'NEX. The Rodon Group and K'NEX Brands, both third-generation family businesses, employ more than 150 people at their Hatfield facilities.
The goal of President Obama's visit is "to continue making the public case for action by visiting a business that depends on middle class consumers during the holiday season, and could be impacted if taxes go up on 98 percent of Americans at the end of the year. As we enter the holiday season, the White House continues to urge Congress to act to renew middle class tax cuts so families have a little more certainty at this critical time for our economy," said the statement from The White House.
Michael Araten, president and CEO of both companies, issued this statement about the planned visit. "K'NEX Brands and The Rodon Group are honored that President Obama is touring our facility. Since 1956, we have been committed to advanced American manufacturing, innovation and entrepreneurship. As a result, K'NEX is exported to over 40 countries around the world."
TIF Partners with CASA to Further Help Kids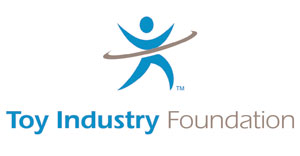 The Toy Industry Foundation (TIF) has announced a new national partner, CASA for Children (CASA), for 2013. In communities across the country, CASA's volunteers provide one-on-one advocacy for children in the foster care and family court systems.
Thanks to a $200,000 grant and ongoing toy donations from TIF, CASA will expand its network of volunteer advocates serving more than 234,000 foster children in 2013. The partnership also aims to provide kids with stability and emotional support by helping CASA volunteers bond with children through toys.
"The foster care and family court systems are very complicated, which is why these children need special support. For many, their CASA volunteer is the only stable adult in their lives," says Jean Butler, executive director of TIF. "By training more volunteers and helping them build trust with the children through play, TIF and CASA can work together to spark real change, one child at a time."
The joint venture will also involve unique toy distribution events for the back-to-school season, the holidays, and the celebration of special occasions such as birthdays.
Fremantle to Distribute WWE Across EMEA
FremantleMedia Enterprises (FME) announced a distribution agreement with WWE for the exclusive home entertainment rights to WWE's catalog of programming across Europe, the Middle East, and Africa (EMEA).
The deal goes into effect in January 2013 and will see FME manage the DVD, Blu-ray, and digital rights for all new and existing WWE content, making it the first time that fans of WWE's popular programming can access it digitally across EMEA.
Schylling to Distribute Moshi Toys in Specialty, Gift Markets
Mind Candy, creator of Moshi Monsters has named Schylling Toys as its newest toy distribution partner in the United States and Canada beginning in 2013. Schylling will cover distribution of Moshi Monsters toys in specialty toy and gift channels across North America, while worldwide toy manufacturer Vivid will cover mass and mid-tier chains.
Hotel Deal for ToyFest West Attendees
Buyers attending ToyFest West 2013, will find a new floor plan at the South Point Hotel in Las Vegas. "Our venue continues to evolve each year, and we anticipate 30 percent growth in 2013," said WTHRA board president Bill St. John in a statement. "We know that our attendees will surely 'feel the fun' next year as they also enjoy Las Vegas, a more regionally attractive destination with great spas, casinos, restaurants, and shows. Frankly, Las Vegas just makes good business sense during these economic times."
He explained that South Point is offering a deal to show attendees, which offers Monday March 11 free to the first 300 guests that book March 9 and March 10. ToyFest West, (formerly known as the Western States Toy & Hobby Show) is the country's oldest regional toy trade show, spanning more than 40 years, says the organization. In addition to the trade show, ToyFest West will again host the annual Gala Event. Visit www.toyfestwest.com for more information.
The Passing of Irving Glickman
Irving Glickman, founder of Rodon, which is the maker of K'NEX, passed away last week at age 100. The company he founded will be visited by President Barack Obama tomorrow. (See this week's lead story at the top.)
Glickman was preceded in death by his wife Marion, and is survived by sons Joel (Brenda) Glickman, Bob (Candy Bernard) Glickman, and his daughter, Elaine Berk, five grandchildren, Ellen (Michael) Araten, Nancy (Garrett) Talley, Stephanie McKinney, Doug and Andy Berk, and seven great grandchildren, Jessica and Daniel Araten, Jackson, Samuel and Ryan Talley, and Kaitlin and Cassidy McKinney. The family has since held a private service.
In lieu of flowers, the family requests that contributions may be made to a charity of choice or to:
Crohns and Colitis Foundation
367 East Street Road,
Trevose, PA, 19053
Read Glickman's obituary and the interesting story of his life here.