Time to Play Announces People's Play Awards Winners
TimetoPlayMag.com (that's us!) announced the winners of its annual People's Play Awards last week. The nominees in each of the 20 product categories were carefully reviewed and selected by the Time to Play editorial team. Consumers then cast their votes as the People's Play Awards—dubbed America's Wish List—gives families a forum to select the toys and games that kids are hoping to receive this holiday season.
Click here for a list of the winners.
Firefly to Create Licensing Program for Etch A Sketch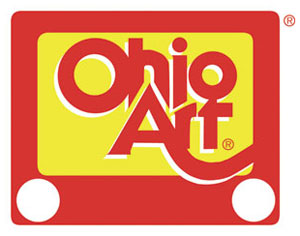 The Ohio Art Company appointed Firefly Brand Management to develop a comprehensive licensing program for Etch A Sketch. A wide-range of licensed product is expected by fall 2013.
"Through our strategic partnership with Firefly Brand Management, we look forward to further developing the Etch A Sketch brand into new and different categories," said Martin Killgallon, senior vice-president of marketing and product development. "Over the past 50 years, Etch A Sketch has become well established as a trusted evergreen brand and more recently has made headlines as a political icon. We look forward to further development of our beloved brand through new licensing partnerships."
Shoppers Expected to Look for Deals in Final Weekend Pre-Xmas
Black Friday and Cyber Monday have come and gone. Retailers now wait for the next wave of shoppers to head to stores in the stretch dubbed "Christmas Friday through Monday." This year, many Americans are expected to do the bulk of their shopping December 21–24 in an effort to find the best deals, according to research from America's Research Group.
"We're calling it the Christmas Hibernation," said Britt Beemer, chairman and CEO of America's Research Group, in a statement. "52.6 percent of Americans say they will 'hibernate' for much of the shopping season and then step out to shop in the five days before Christmas, which we're now calling Christmas Friday through Monday."
He says that the reason is, "Americans are far more bargain driven this year and say they will wait for the deepest discounts of the season, which they believe will be offered in the last days before Christmas."
Beemer adds that this year consumers have shifted their mindset to a "cocooning" stage once again. Many Americans are still facing tough economic times. There is also a lot of uncertainty post-election due to the potential "fiscal cliff" that Americans of all income levels may be facing. Hurricane Sandy has been another blow to those on the East Coast. More than one month after the storm, many face a long, uncertain road ahead and are not focused on holiday shopping.
"The number of Americans telling us that poor economic conditions will affect their Christmas shopping was 41.7 percent last year and is 45.3 percent this year. This also supports results that the No. 1 gift Americans are choosing to give themselves is a pair of pajamas," said Beemer.
Self-gifting is turning into a key trend this holiday season as many Americans use the discounts as an opportunity to get themselves the necessities—such as pajamas.
"This year Americans are not only buying themselves gifts in record numbers but they have decided what they want. They want something that brings to mind comfort and peace and staying home," he says. This is especially poignant, "at a time when reports are showing that a significant percentage of Americans have lost their homes" whether as a result of economic hardship or as a result of Hurricane Sandy.
Here are some additional quick stats from the America's Research Group Survey, which is a telephone survey of 1,000 people conducted November 8–11, 2012.
What is the biggest financial hurdle for your family?
In 2011 30.5 percent responded higher debt; in 2012 it's 27.6 percent
In 2011 16 percent responded higher food cost; in 2012 it's 22.2 percent
What are your Christmas spending levels?
In 2011 19.9 percent responded $501–$750; in 2012 it's 25.4 percent
In 2011 25.3 percent responded $1,001–$2,500; in 2012 it's 17.4 percent
Are you spending more or less this year?
In 2011 42.1 percent said they would spend less; in 2012 it's 40.4 percent
In 2011 27.3 percent said they would spend more; in 2012 it's 26.6 percent
Are you shopping online this year?
In 2011 18.6 percent said they would shop online; in 2012 it's 20.1 percent
Are you shopping at more off-price/membership clubs this year?
In 2011 47.8 percent responded yes; in 2012 it's 50.3 percent
Are you shopping for fewer people this year?
In 2011 13.7 percent shopped for 5 or fewer people; in 2012 it's 20.2 percent
In 2011 32.7 percent shopped for 10 or more people; in 2012 it's 29 percent
Self-gifting is up this year with 39.7 percent saying they shop for themselves. Last year, 36 percent of people reported self-gifting.