Lawless Promotes Contino
Lawless Entertainment announced the promotion of Sondra Contino to vice-president of sales and marketing. Contino has held the position of director of marketing for the past two years and she is responsible for all public relations, marketing, and sales efforts for the various brands managed by Lawless Entertainment including Suzy's Zoo, The Little Prince, Cheer Channel, The April Ashley Project, Venus Rising, and more.
Sprout Promotes Sacher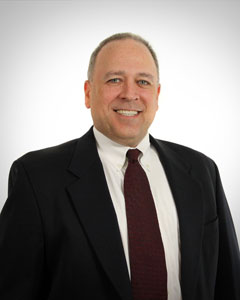 The TV network Sprout has announced the promotion of Mark Sacher to vice-president of research. Formerly senior director of research, Sacher will continue to lead network research initiatives in programming, marketing, and consumer insights. He will also collaborate with all departments across Sprout to develop growth opportunities for the brand across all platforms as well as help create advertising, media, and consumer messaging for the network.
Sacher joined Sprout as a consultant in September 2010 and was hired into a full-time position in April 2011. Prior to Sprout, Sacher was with Turner Broadcasting's domestic news brands.
Elenco Hires Dr. Seymour
Elenco Electronics Inc., announced the hiring of James Seymour PhD, as vice-president of wireless and staff scientist.
Seymour comes from Alcatel-Lucent where he served as acting wireless CTO and was responsible for driving Alcatel-Lucent's wireless standards and product strategy.
In his role at Elenco, Dr. Seymour will bring his extensive wireless experience to Elenco's product and sales teams.
DuneCraft's Cleveland Elected President of Fairmount Center for the Arts
Grant Cleveland, president of DuneCraft and Fairmount Center parent, was named president of Fairmount Center for the Arts' board of trustees on December 15, 2012. Cleveland will work with the current board of trustees as Fairmount Center works to advance its mission and refine its business plan following its recent financial struggles.
Cleveland and his wife, Laura, have three children.