Rovio Launches Angry Birds Toons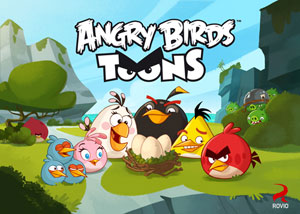 Rovio Entertainment will launch its weekly Angry Birds Toons animated series around through a video distribution channel across all Angry Birds game titles on smartphones and tablets. Fans can watch the latest adventures of the birds and pigs through a dedicated channel available through Rovio's games as well as on select video-on-demand channel providers, Smart TVs, and connected devices.
In the U.S., a dedicated Angry Birds Toons channel will be available across all Comcast video platforms including Xfinity on Demand, online at Xfinity.com/tv, the Xfinity TV Player app. A launch on Roku boxes and other platforms will follow.
Internationally, the series will air on select TV networks including FOX8 (Australia), JEI TV (Korea), ANTV (Indonesia), Cartoon Network (India), MTV3 Juniori and MTV3 (Finland), the Children's Channel (Israel), 1+1 networks (Ukraine), Gulli and Canal J (France), SUPER RTL (Germany), TV2 (Norway), Canal 13 (Chile), and Gloob (Brazil).
Angry Birds Toons will feature 52 three-minute episodes, with a new episode released each week. To watch through Rovio's Angry Birds Toons channel, fans can download the latest update to any Angry Birds game, which will unlock the new channel button in the game home screen.
The series will launch March 16 on television networks and follow on March 17 across all apps and video-on-demand platforms. In addition, Activision, Paramount Pictures, BlackBerry, and Sony Pictures have signed on as partners for the Angry Bird Toons channel's launch.
Condé Nast Launches New Digital Video Network
Condé Nast Entertainment has launched a new digital video network with slates of original video series inspired by Glamour and GQ. These are the first in a sequence of premium branded programming launches on the network, which will feature iconic Condé Nast brands.
The Glamour and GQ series, and all future series, will be distributed across web, IPTV, mobile, and tablet experiences, beginning with the newly created video destinations on their official sites, video.glamour.com and video.gq.com, as well as YouTube channels, www.youtube.com/Glamour and www.youtube.com/GQ. Each series will have multiple episodes available at launch and be housed in a new, custom embeddable video player. Future episodes of each series will be released on a weekly basis.
The Glamour- and GQ-branded series launches are sponsored exclusively by Procter & Gamble, Microsoft, and Mondelēz International.
Liquid Blue Signs with Building Q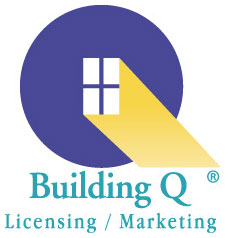 Colorado-based licensing and marketing firm Building Q have signed on to represent T-shirt and apparel manufacturer Liquid Blue. Liquid Blue's product offerings include T-shirts, sweat shirts, hooded sweat shirts, and sweat pants, hats, gifts, collectibles, and more. Product, which feature licensed images from the NFL, MLB, LiveNation, Warner Music, The Three Stooges, Popeye, and more, is designed, dyed, printed, and packaged in the U.S. for distribution by mass, mid-tier, specialty, and online outlets.