Pocoyo to Serve Third Term as Global Kids' Ambassador for Earth Hour 2013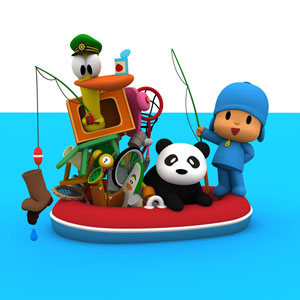 The World Wildlife Fund (WWF) and Earth Hour announced that Pocoyo would serve a third term as Earth Hour's Global Kids' Ambassador, spearheading the initiative to reach kids through a new partnership with Ocean Defenders Alliance Organization, whose mission is to eliminate dangerous man-made debris threatening ocean wildlife. Earth Hour 2013 takes place Saturday, March 23 from 8:30–9:30 p.m. local time, inviting everyone to turn out their lights for one hour to show support for environmentally sustainable action.
As part of the Earth Hour 2013 "I Will If You Will" campaign, Zinkia Entertainment is introducing Pocoyo's Ocean Cleanup Game, available March 18 through www.earthhour.org and the Official Pocoyo Facebook page (www.facebook.com/pocoyo). Zinkia Entertainment has pledged to collect more than two tons of ocean debris if at least 100,000 children play the new Ocean Cleanup Game. The cleanup will be carried out by Ocean Defenders Alliance.
To promote the initiative, Pocoyo is featured in a new PSA available for on-air broadcast and online across websites and social media platforms. Special Pocoyo Earth Hour activity booklets, screensavers, and wallpaper will also be available for printing and distribution.
Meredith Corporation Expands Brands into Turkey, Italy
Meredith Corporation announced several agreements that expand the reach of its popular media brands in Turkey and Italy.
In Turkey, Istanbul-based Dinosaurs Yayincilik ve Dijital Medya Ltd. will launch local editions of three Meredith brands: Better Homes and Gardens, Parents, and More. They will be published under license in the Turkish language, with distribution planned via subscriptions and newsstands throughout the country. The titles are expected to launch in April.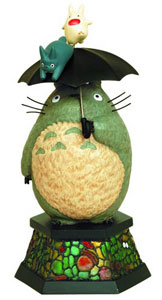 In Italy, Allrecipes.com recently launched Allrecipes.it, a localized site dedicated to Italian cooks. Allrecipes.com receives more than 1 billion annual visits from food lovers across 23 countries in 12 languages via web and mobile sites, apps, and eBooks.
Studio Ghibli Signs North American Distributor
Studio Ghibli has tapped Diamond Comic Distributors for distribution of merchandise based on the studio's properties, including anime fan-favorites such as Castle in the Sky and Ponyo, in North America. Merchandise, which will hit retail in April, will include toys, collectibles, and lifestyle products. This marks the first time merchandise based on these properties will be offered in North America, with the exception of the Japan Pavilion in Disney World in Orlando, Fla.