The Licensing Company Signs Hershey's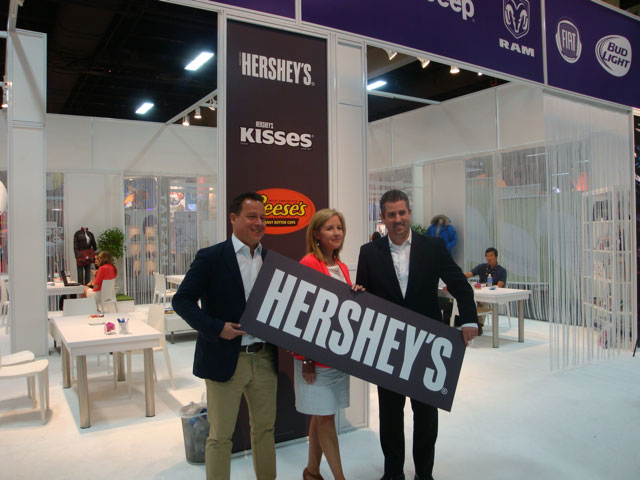 The Licensing Company (TLC) announced that they have entered into a representation agreement with The Hershey Company for future licensing initiatives in North America for select consumer-lifestyle categories such as apparel, accessories, health and beauty, and publishing.
"Our new licensing partnership with TLC reflects our global approach to building our brands and connecting consumers with these iconic brand properties," said Ernie Savo, director of global licensing, The Hershey Company, in a statement. "The relationship with TLC, which began with the Asia market, is extending into North America to enable us to leverage our brand equities and develop innovative new products to grow our presence throughout North America and Asia."
TLC will be responsible for strategic development and execution, program management, and new business development in selected consumer lifestyle categories for key Hershey brands across North America. The deal includes Hershey's, Hershey's Kisses, Reese's, Jolly Rancher, and Ice Breakers brands among others.
Spin Master Debuts Tenkai Knights

Spin Master Entertainment and Shogakukan-Shueisha Productions Co., Ltd. (ShoPro) are introducing Tenkai Knights, a new animated TV show, which will debut on Cartoon Network later this year.
Tenkai Knights will feature 52 episodes, webisodes, an interactive website as well an extensive toy line, complete with a full 360-degree integrated marketing campaign.
Spin Master is responsible for distributing Tenkai Knights in North and South America, ShoPro in Asian territories, and VIZ Media Europe in EMEA territories.