Turner Realigns International Consumer Products Team

Turner CN Enterprises (TCNE) has realigned its consumer products team, which predominantly consists of internal appointments. Maria Rosaria Milone, senior commercial director, will lead a new category sales team and is responsible for developing licensing strategies in line with local and regional market trends. Leila Loumi, who joins from The Beanstalk Group, has been appointed as head of category for apparel, accessories, and footwear EMEA.
Additional head of category appointments—all of whom have been promoted from within the business—include Jason Rice for toys and sports; Annabel Rochfort for themed entertainment; Victoria Saint for publishing, videogames, and music; and Sandra Selva-Abril for stationery and home. David Berry will continue his consulting role for Turner by also acting as head of category for food and promotions as Turner recruits for the full-time role.
Additionally, Graham Saltmarsh has been appointed head of retail for the UK, Italy, France, and Nordics, with Kathrin Schenk as head of retail for GAS, CEE, Russia, and Benelux with Mar Romera appointed for Spain and Portugal.
Additional retail appointments include Amir Demian for retail business development Middle East, North Africa, Greece, and Cyprus and Archana Keskar as retail business development, Africa and Israel. The entire team reports to vice-president Alan Fenwick.
Board Additions at Wicked Cool; Stores Planned in China
Wicked Cool Toys announced Hong Kong toy manufacturer Thomas Poon as its new partner and president of Wicked Cool (HK) Limited. The company plans to open five retail stores in China by this fall to establish its brand.
Wicked Cool Toys/Thomas Poon partnership announced three new executives as members of its board of advisors. The new additions are Seth Green who is an actor, Emmy-winning executive producer/co-creator of Robot Chicken, writer and director. Gregg Spiridellis who is co-founder and CEO of digital entertainment company JibJab Media, Inc. Joe Titlebaum who is founder and general counsel of Mezzobit and former general counsel for XM Radio and for ION Media Networks.
Flett Joins UTA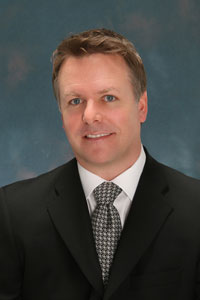 Paul Flett has joined talent and literary agency UTA. He joins UTA from Skechers USA, Inc., where he was senior vice-president of global brand licensing. At UTA, Flett will focus on licensing and brand management for both talent and corporate clients. He joins the agency's branding, licensing, and endorsements division led by UTA partner Lisa Jacobson.
Prior to Skechers, Flett was senior vice-president, Worldwide Marketing and Promotions at MGM Studios.
Faber-Castell Hires West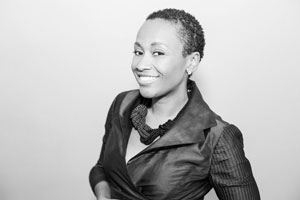 Faber-Castell USA announced Delanie West as vice-president, creativity center (product development) and will serve as a member of the Faber-Castell USA operating committee.
West has more than 17 years of experience in creative design and product development. In her new role, West will be responsible for the company's Creativity Center which is the development, design, and creative services hub of Faber-Castell USA and the Creativity for Kids and Faber-Castell brands.
West was previously creative director at Black Girls RUN, SDI Technologies (iHome), and was vice-president and general manager of creative and product development at EK Success/Wilton Brands.
will.i.am Joins memBrain
Musician, entrepreneur, and philanthropist will.i.am has partnered with the partnership marketing agency memBrain. memBrain plans to create new intellectual properties under the supervision of will.i.am while also offering its clients access to a unique range of creative services. memBrain is featuring several new projects including Ekocycle and #willpower.
Ekocycle is a collaboration between will.i.am and The Coca-Cola Company that encourages recycling through strategic brand partnerships and marketing programs. memBrain will take on merchandise licensing, social media management, and strategic planning for the brand.
The #willpower property is inspired by will.i.am's signature symbol. memBrain is now looking to expand the brand into apparel, accessories, electronics, toys, games, and additional categories.
Ironside Joins Paramount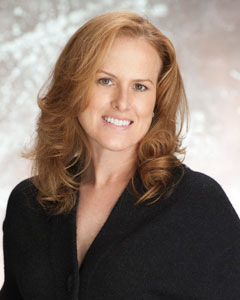 Paramount Pictures, a unit of Viacom Inc., announced the appointment of Sabrina Ironside to senior vice-president of brand management. Ironside will manage the overall lifecycle of Paramount's film brand activities from the pre-theatrical, consumer products, theatrical, and home media windows and develop overall strategies for enhancing its film brand profiles with retailers.  In addition, she will play an important role in the development of comprehensive brand strategies for new Paramount Animation productions.
She joins Paramount from Wildbrain Entertainment, where she most recently served as vice-president of worldwide marketing. Prior to that, she spent 10 years at Twentieth Century Fox and its parent company News Corporation.