'Top Chef' Contestant Viviani Taps TJLG for Licensing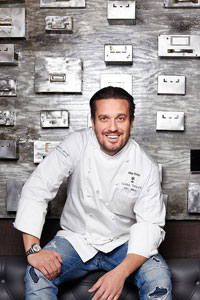 Celebrity chef Fabio Viviani has selected The Joester Loria Group (TJLG) as his exclusive licensing agent. TJLG will work with Viviani to develop and execute a strategic licensing program that brings his signature recipes and passion for food, wine, and entertaining to a line of products that provide simple solutions to at-home cooks. The integrated licensing and merchandising program is focusing on food, wine, spirits, homeware, cookware, and gifts.
Viviani is the owner of Firenze Osteria and Café Fírenze in the Los Angeles area and Siena Tavern in Chicago. He is perhaps best known for his appearance on season five of Bravo TV's Top Chef in 2008, Top Chef All Stars in 2011, and Life After Top Chef in 2012. Viviani is a reoccurring guest on talk shows, including Good Morning America, The Talk, The Chew, and Ellen, and hosts the web series Chow Ciao! on Yahoo!
WBCP EMEA to Hold Inaugural Golden Bunny Awards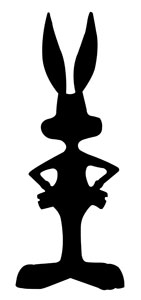 Warner Bros. Consumer Products (WBCP) EMEA announced its inaugural Warner Bros. Consumer Products Golden Bunny Awards. The awards will recognize outstanding WBCP licensing partners for their contribution to product, retail, and commercial excellence over the last 12 months.
The selected partners will be invited to accept their award at a champagne reception that will take place at the WBCP stand at Brand Licensing Europe 2013 on October 15 at 4:30 p.m.
SeaWorld Ups Presence on Small Screen
SeaWorld Parks and Entertainment continues to grow its on-screen presence with two new additions to its slate of original live-action and animated content: The Jungle Bunch to the Rescue and a yet-to-be-named preschool series.
The Jungle Bunch to the Rescue tells the story of a group of animals fighting injustice in the heart of the jungle. The series is produced by TAT Productions and Master Films and has been commissioned by France Télévisions and Super RTL. SeaWorld has already tapped PGS Entertainment to manage U.S. TV and merchandising rights and worldwide licensing for the franchise. Busch Gardens and SeaWorld parks will hold exclusive family amusement park merchandising rights to the property. SeaWorld is actively seeking a television distribution partner in the U.S. for the series.
SeaWorld is also working with Little Airplane Productions to develop an animated animal- and conservation-themed preschool program. The series will be inspired by SeaWorld's commitment to the conservation, exploration, and caring for animals on land and in the sea.
The announcements comes on the heels of the premiere of SeaWorld's new The Wildlife Docs live-action series and SeaWorld's Sea Rescue, which entered its third season, on Litton's Wild Adventures block on ABC.
NRF Announces Holiday Sales Projections
Halloween hasn't arrived just yet, but holiday sales predictions are already rolling out. The National Retail Federation (NRF) forecasts sales in November and December to increase 3.9 percent to $602.1 billion this year, which is more than 2012's actual 3.5 percent holiday season sales growth and higher than the 10-year average holiday sales growth of 3.3 percent. To meet this growth, retailers are expected to hire between 720,000 and 780,000 seasonal workers this holiday season, in line with the actual 720,500 they hired in 2012, which was a 13 percent year-over-year increase from 2011, according to NRF.
"Our forecast is a realistic look at where we are right now in this economy—balancing continued uncertainty in Washington and an economy that has been teetering on incremental growth for years," says Matthew Shay, NRF president and CEO. "Overall, retailers are optimistic for the 2013 holiday season, hoping political debates over government spending and the debt ceiling do not erase any economic progress we've already made."
Shop.org, a division of NRF, also released its 2013 online holiday sales forecast. The forecast expects online sales in November and December to grow between 13-15 percent over last holiday season to as much as $82 billion. This is compared to Q4 2012 e-commerce sales statistics from the U.S. Department of Commerce, which increased 15.5 percent.
Economic variables including positive growth in the U.S. housing market and increased consumer appetite to buy larger-ticket items give retailers reason to be cautiously optimistic for solid holiday season gains. However, much remains up in the air, including fiscal concerns around the debt ceiling and government funding, income growth, and even policies and actions surrounding foreign affairs, all of which could impact holiday sales. According to the NRF, the holiday season can account for anywhere from 20–40 percent of a retailer's annual sales, and accounts for approximately 20 percent of total industry annual sales.
The NRF forecast is based on an economic model using several indicators, including consumer confidence, consumer credit, disposable personal income, and previous monthly retail sales releases, which includes the non-store category (direct-to-consumer, kiosks, and online sales.)