Holiday Shopping Stats
There is one week left until Thanksgiving. Let the holiday shopping predictions begin.
The International Council of Shopping Centers (ICSC) Predicts:
• 13 percent of U.S. consumers plan to shop on Thanksgiving Day.
• 46 percent of consumers plan to shop on Black Friday.
• 34 percent of consumers are expecting to shop over Thanksgiving weekend.
• 42 percent of consumers plan to shop on Cyber Monday.
The survey found that bargain-priced holiday gift buying is the chief motivation to be shopping on Black Friday, but some 27 percent of consumers who plan to shop that day are primarily looking for bargains—not holiday gifts.
Who shops on Thanksgiving Day through Cyber Monday? It is estimated that 73 percent of generation X (born between 1965 and 1980) and 84 percent of generation Y (born between 1981 and 1993) are likely to be shopping. The silent generation—those born between 1928 and 1945—are the least likely to be shopping during those days.
The National Retail Federation (NRF) Predicts:
• Holiday retail sales will increase by 3.9 percent to $602.1 billion.
• $423 is the amount the average holiday shopper spent over Thanksgiving weekend in 2012.
• 36 percent of millennials shopped on Thanksgiving Day in 2012.
• By mid-November, 53.8 percent of shoppers said they had already started their holiday shopping.
• Self-gifting is expected to be down this year. Self-gifters will spend an average of $129.62 this year, down from a survey high of $140.43 last year and $137.17 in 2011.
• The average person plans to spend $415.50 on parents and other loved ones, down slightly from the actual $423.36 they spent last year. Consumers will spend $72.14 on friends, $23.59 on co-workers, and $25.63 on others, such as pets and community members. Consumers will also spend on food and candy ($100.35), greeting cards ($28.03), and flowers ($21.12). When it comes to decorations, the average person will spend $51.60. Total spending on holiday décor will reach $6.8 billion.
• 56.3 percent of holiday shoppers say they own a smartphone, and more than one-third (34 percent) own a tablet—both significantly higher than this time last year. Of those who own a smartphone, 53.8 percent will use their device to look up store hours, compare prices, and purchase products; six in 10 (63.2 percent) tablet owners will use their device to shop, compare prices, and look up product information.
• 8 in 10 shoppers plan to purchase gift cards, spending an average of $163, up 4 percent from 2012. Total spending on gift cards will reach $29.8 billion.
ShopperTrak Predicts:
• ShopperTrak, a provider of shopper analytics, predicts that four of the 10 busiest shopping days will occur between December 20 and December 24. ShopperTrak says national retail sales this season will rise 2.4 percent compared to the same holiday months last year.
• ShopperTrak expects consumers will make slightly fewer store visits in November and December this year (1.4 percent fewer than in 2012), but this trend will not translate into a decline in spending.
• Black Friday will lead the way as the single busiest shopping day this holiday season, in both total retail shopper traffic and sales.
• ShopperTrak anticipates the final Saturday before Christmas, known as "Super Saturday" (Dec. 21), will be the second-strongest shopping day of the season, followed by Dec. 22, Dec. 20, and Dec. 23. Do you want to avoid the crowds? Wednesday, Dec. 4 is expected to be the day with the lightest in-store traffic.
SOASTA Predicts:
SOASTA's (a company that focuses on cloud and mobile testing) 2013 Holiday Retail Readiness Survey shows:
• 86 percent of Americans plan to shop online for the holidays this year, with the Northeast ranking first (89%) followed by the Western states (86%), South (85%) and the Midwest (83%).
• Top anticipated online shoppers are men between the ages of 18–44 (93%) followed by women between the ages of 18– 34 (89%) and men between ages 45–54 (89%).
• Additionally 81 percent of American adults think stores should not play Christmas music before Thanksgiving—up from 78 percent last year.
• 77 percent of American adults think stores shouldn't put up Christmas decorations before Thanksgiving—up from 76 percent last year.
Retailers Open on Thanksgiving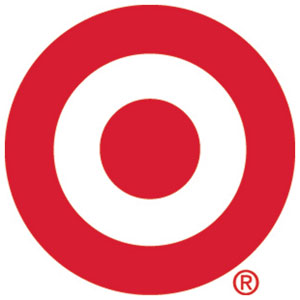 The major retailers have all announced that they will be open on Thanksgiving (except where prohibited by law). Here's a look at the hours of select retailers.
Best Buy: Opens at 6pm on Thanksgiving (with tickets being issued two hours prior to opening.)
JCPenney: Opens at 8pm on Thanksgiving
Kmart: Opens at 6am on Thanksgiving
Kohl's: Opens at 8pm on Thanksgiving

Macy's: Opens at 8pm on Thanksgiving
Sears: Opens at 8pm on Thanksgiving
Target: Opens at 8pm on Thanksgiving
Toys "R" Us: Opens at 5pm on Thanksgiving
Walmart: Opens at 6pm on Thanksgiving
Costco, Nordstrom, and BJ's Wholesale Club all announced that they'll remain closed on Thanksgiving. New York-area electronics and appliance chain, P.C. Richard & Son, will be closed on Thanksgiving. The regional chain launched a "Keep Family First" Campaign urging other retailers not to open. Read it here.
The Passing of Aaron Locker
The Toy Industry Association (TIA) announced the passing of Aaron Locker, an advisor to members of the U.S. toy industry and a pioneer in toy safety standardization, according to the TIA. Locker died on November 15 at the age of 86. Read about his industry contributions here.