Samsung, Fingerprint to Develop Kids Mobile App Network
Samsung Electronics Co., Ltd., and Fingerprint, a kids' mobile technology company, announced they are co-developing a kids' mobile app network enabling play-based learning for kids ages 3–7. Expected to launch in Southeast Asia and Oceania in the first quarter of 2014, the new service will be available on select Samsung devices. Parents can create a family account for multiple children and receive personalized reporting, content recommendations, and access controls for each child.
The new network is part of Samsung's Kids' Play-and-Learn Content Initiative, a developer-focused program in collaboration with Fingerprint that is designed to drive the creation of play-and-learn Android apps for kids in Southeast Asia and Oceania. To support this initiative Fingerprint has earmarked $1 million to support the integration and localization of kids' apps and interactive books globally.
"We are very excited about partnering with Fingerprint," said Nicholas Wodtke, vice-president of content and services at Samsung Electronics media solution center Southeast Asia and Oceania. "Asia has a young demographic base and a rapidly growing middle class. There are an estimated 50 million kids in the 3–7 age group in Southeast Asia. Samsung is focused on bringing to market a service that offers a safe mobile play and learn environment for kids."
The network will feature an array of Fingerprint-curated content from its fast-growing library of global edutainment titles, including many of Fingerprint's fan favorites, as well as new content developed through the developer initiative. The network and first slate of available apps will be unveiled in Q1 2014.
Sesame Workshop Is Winter Olympic Partner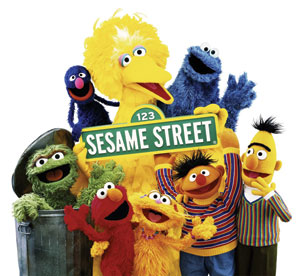 The United States Olympic Committee announced that it has partnered with Sesame Workshop to be an official affiliate of Team USA through the Sochi 2014 Olympic and Paralympic Winter Games. The joint venture will include inspirational and educational online content featuring the Sesame Street Muppets and Team USA athletes, a Sesame Street family pavilion at all USOC Road to Sochi Tour stops, and Sesame Street Winter Games-themed children's apparel available at retail stores and online.
As a part of this joint venture, a portion of all sales proceeds will support U.S. Olympic and Paralympic athletes and hopefuls, as well as contribute to Sesame Workshop's global initiatives that help children everywhere reach their highest potential. The partnership was soft-launched at the Road to Sochi 100 Day Countdown event in Times Square on October 29 with a Sesame Street family pavilion for children.
Sesame Street will participate in the USOC's full Road to Sochi Tour presented by Liberty Mutual Insurance, which is a 13-stop interactive sports tour that is circling the country this fall and winter. The tour officially began October 29 with the 100 Day Countdown event in New York City's Times Square. At each tour stop, Sesame Street will have a co-branded interactive family tent, and a costumed character Elmo will make special appearances at select stops. For more information on the Road to Sochi Tour, visit TeamUSA.org.
Wham-O, Wish Factory in Sales and Marketing Agreement
Wham-O and The Wish Factory, Inc., announced that they have entered into a strategic sales and marketing agreement, which went into effect on December 1, 2013. Under the terms of the agreement The Wish Factory will manage the marketing and sales worldwide for Wham-O classic brands Super Ball, Hula Hoop, Track Ball, Hacky Sack, Aqua Sports, Arctic Force, and Continuous Air Water Slides.
In addition to the collaboration to relaunch many of the Wham-O iconic brands, Wham-O and The Wish Factory will present an expanded fall 2014 line. These new product lines will include Wham-O Extreme Sports and Wham-O Swim. The Wham-O Extreme Sports products will be introduced to retail trade at January 2014 Hong Kong meetings.
The partnership was brokered by Wham-O's licensing agents, Jack Morrow of Out of the Box and Cynthia Hall Domine of Synchronicity.
Toy Fair, BookExpo to Cross Promote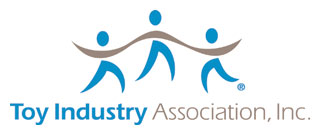 BookExpo America (BEA) and the American Booksellers Association have teamed up with the Toy Industry Association (TIA), to cross promote the two industry events to their respective attendee bases. The next Toy Fair will take place in New York City at the Jacob Javits Convention Center February 16–19, 2014, and the next BookExpo America will also take place at the Javits Center May 28–31, 2014.
Officials at Toy Fair and BEA agree that each of these communities purchase and offer retail products other than their core focus: toy stores frequently carry a selection of children's books, and bookstores often carry a line of sidelines that may include toys and games. The cross-promotional effort will include advertising and direct mail outreach encouraging participation at each show, as well as admission privileges to each marketplace.
For more information about BEA visit www.bookexpoamerica.com. For more information about Toy Fair visit www.ToyFairNY.com.