Out of the Blue Acquires Colorforms; Appoints Vorkas as President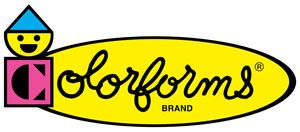 Out of the Blue Enterprises LLC acquired the brand Colorforms and plans an extensive new toy line for fall 2015, an animated series, and digital apps. Product will feature popular and classic brands, such as Dora the Explorer, Bubble Guppies, SpongeBob SquarePants, Teenage Mutant Ninja Turtles, Peter Rabbit, Pete the Cat, and Daniel Tiger's Neighborhood.
Out of the Blue also appointed toy industry veteran George Vorkas to head up the Colorforms Brand division as President. Vorkas previously held senior positions at The Bridge Direct and Li & Fung.
With more than one billion sets sold over the past 60 years, Colorforms vinyl stick-on playsets began with basic squares, triangles, and circles, and have evolved to incorporate licensed characters and other innovations that engage kids in storytelling.
Exclusive Skylanders Trap Team Toys at Walmart
The new Skylanders Trap Team video game hits store shelves this week, and Walmart is offering an exclusive Mini "Buddy Pack" that includes two mini character figures: Gill Grunt and the fully playable Mini Gill Runt. The pack also includes two trading cards and two sticker sheets with secret codes. An additional "Buddy Pack" featuring the mini characters Hog Wild Fryno and Small Fry will be available in stores and online November 1.
Skylanders fans will also get an exclusive in-store "retailtainment" experience at Walmart. First, customers download the Skylanders Collections Vault app from the iTunes App Store. This app lets fans explore all the different Skylanders and track their collection, as well as share and compare their Skylanders collection with friends. Then, visit a local Walmart store and/or go to Walmart.com. Look for the "Meet the Minis" icon on specific Skylanders Trap Team signage located in various departments throughout the store. Once you find the signage, enter the codes into the Skylanders Collection Vault app to unlock five minis and other exclusive content, such as wallpaper, videos, and images.
Customers can also trade in their video games and immediately apply the value toward the purchase of a new Skylanders game at Walmart.
Wicked Cool Cooks Up Toy Line with Girl Scouts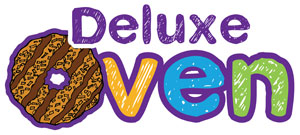 Wicked Cool Toys signed a licensing agreement with Girl Scouts of the USA to introduce the new Girl Scout Cookie Oven, as well as a comprehensive line of roleplay, craft, and activity products inspired by the brand.
Wicked Cool Toys' Girl Scout Cookie Oven will feature mixes inspired by some of the most popular Girl Scout Cookies, such as Thin Mints, Trefoils, peanut butter, and caramel coconut varieties, as well as traditional classics such as chocolate chip, oatmeal, cakes, brownies, and more. Wicked Cool is also developing a line of unique craft and activity kits for ages 6 and up called D.I.Y. girl, inspired by the projects Girl Scouts engage in. This will include diverse offerings such as a string art kit, jewelry-making kit, collage silhouette kit, garland-making kit, and more. Wicked Cool Toys anticipates the line to hit mass-market retailers throughout the U.S. beginning in fall 2015.
Live-Action Tetris Movie in the Works
According to an exclusive report in The Wall Street Journal, Treshold Entertainment has teamed up with the Tetris Company to develop a live-action film based on the 1980s clock-stacking video game. And while the film may not have a director or cast yet, it does have a storyline.
"It's a very big, epic sci-fi movie," Threshold's CEO Larry Kasanoff says. "This isn't a movie with a bunch of lines running around the page. We're not giving feet to the geometric shapes."
Kasanoff previously adapted the Mortal Kombat games for the big screen, and the 1995 Mortal Kombat movie grossed $70 million, while its 1997 sequel Mortal Kombat: Annihilation raked in $35 million. Now he's planning to bring Tetris to life.
If the film does well, Kasanoff says they'll have created "the canvas for location-based entertainment based on the epicness."
In recent years, Threshold has worked mostly in animation, including large digital production projects with Marvel, LEGO, and Star Wars.
41 Entertainment Creates King Kong Kids' Series for Netflix
Netflix and 41 Entertainment have teamed to create Kong—King of the Apes, an original animated children's series. Netflix members will be introduced to Kong beginning in 2016, first through a full-length feature film and followed by 12 half-hour episodes. Set in 2050, this CGI animation will put a modern spin on the classic King Kong story.
The film and series will be executive produced by Avi Arad, former CEO/chairman of Marvel and the man behind superhero franchises such as Spider-Man, X-Men, Iron Man, and The Incredible Hulk. In 2006, Arad formed Arad Productions, which produced Pac-Man and the Ghostly Adventures in partnership with 41 Entertainment.
TLC to Rep Nickelodeon
Nickelodeon Viacom Consumer Products (NVCP) appointed TLC to exclusively represent its brands across Germany, Switzerland, and Austria. TLC will spearhead all licensing and merchandising activity across the region for relevant properties, including SpongeBob SquarePants and Teenage Mutant Ninja Turtles, among others. TLC will focus on expanding NVCP's existing business in the market and securing new deals with both traditional and non-traditional licensees.
TLC will represent all NVCP properties' licensing rights as well as commercial media sponsorship campaigns. TLC will work closely with the VIMN channel teams to maximize synergies between the channels, licensees, and retailers.