My Gym Classes to Integrate Fisher-Price Laugh & Learn Smart Stages
My Gym Children's Fitness Center and Fisher-Price will launch a special child development initiative featuring the Fisher-Price Laugh & Learn Smart Stages product line. Select My Gym locations nationwide will participate in the initiative.
"We are thrilled to be joining with Fisher-Price to bring the age-appropriate play of Laugh & Learn Smart Stages to My Gym's Waddlers and Gymsters groups across the country," said Mary Mueller, head of global alliances lead at My Gym, who spearheaded the partnership with Fisher-Price.
Three of the Fisher-Price Laugh & Learn Smart Stages toys will be integrated into My Gym classes including the Fisher-Price Laugh & Learn Puppy's Smart Stages Train, Fisher-Price Laugh & Learn Smart Stages Chair, and the Fisher-Price Laugh & Learn Smart Stages Crawl Around Car.
Sony, Frederator Studios Launch Animation Incubator Project
Sony Pictures Animation partners with animator Fred Seibert (Adventure Time) and his independent animation studio, Frederator, to create GO! Cartoons, a new idea incubator project that will offer emerging artists the opportunity to turn their ideas into animated shorts. Sony will fund 12 five-minute animated shorts, with one premiering every month to Frederator's Cartoon Hangover YouTube channel and its more than 1.3 million subscribers. One of those shorts will then become a limited series for the channel.
For more information or to pitch a cartoon, visit GO! Cartoons.
Patch Products Acquires Onaroo, Expands into Room Décor
Patch Products expands into children's room décor with the acquisition of Onaroo, a line of nightlights and alarm clocks. Onaroo was previously owned by American Innovative, LLC. The Onaroo line includes the talking bedside alarm clock and night-light Teach Me Time!, the plush sleep buddy nightlight with music OK to Wake! Owl, and portable nightlights.
The acquisition comes just 41 days after Patch Products came under the ownership of Topspin Partners. "Patch is moving quickly and looking for opportunities to grow and expand," says Patch CEO Bob Wann. "Onaroo is a strong strategic fit with Patch Products and will complement our existing products very well, while also allowing us to expand into new categories."
Discovery Cruises Out to Sea
Princess Cruise and Discovery Consumer Products will launch Discovery At Sea in early 2015. The program will feature interactive onboard activities and shore excursions based on Discovery's brands and programming, including Shark Week, Mythbusters, and Deadliest Catch.
In Discovery Under the Stars, guest on select cruise vacations will experience the night sky on a cosmic voyage from the ship's top deck. Shark Week at Sea will challenge adults and kids alike, testing their knowledge of the ocean with trivia games and a variety of themed activities. In Baking at Sea with TLC, all ages can learn from top pastry chefs at sea how to bake and decorate cakes. Discovery, Animal Planet, and Science Channel Shore Excursions will include panning for gold on the Gold Rush inspired tour; getting up-close with each destination's native animals during Animal Planet tours; and learning how popular foods and beverages go from farm to table on Science Channel How It's Made tours.
The Discovery Kids and Teens Program will feature age-appropriate onboard activities such as science experiments made popular by Mythbusters; Animal Planet-themed activities; brain teasers and competitions; and videos, puzzles, games, and apps from Discovery.
Top Chef Star Launches Wine Collection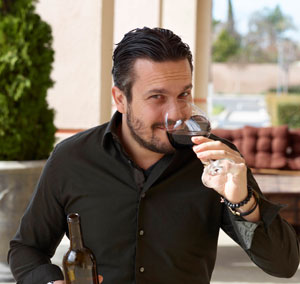 Top Chef star Fabio Viviani teamed with Sipp LLC to launch the Fabio Viviani Wine Collection. The collection will debut exclusively at Chicago grocer Mariano's this month with the initial offerings including a 2012 Cabernet Sauvignon and 2012 Chardonnay. Wines are derived from California grapes, crafted on a small scale, and packaged in eco-friendly bottles with recycled materials. The full-bodied Cabernet features notes of cherry, blackberry, plum, chocolate, and coffee, while the Chardonnay has aromas of golden apple, pear, and peach. The collection plans to expand to national distribution and additional varietals beginning in early 2015. The deal was brokered by Viviani's licensing agency The Joester Loria Group.