Nat Geo, Visa Launch Credit Card
The National Geographic Society and First Bankcard announced the launch of the National Geographic Visa Card. Cardholders earn exclusive savings on National Geographic products and experiences while supporting the Society's global exploration, conservation, research, and education programs with every purchase.
Cardholders receive a 12-month digital subscription to National Geographic magazine and the Inside Nat Geo newsletter. Cardholders can also take advantage of preferred pricing on merchandise and National Geographic Expeditions as well as other members-only deals and discounts.
National Geographic Visa cardholders earn two points per dollar on purchases through National Geographic and one point per dollar on all other purchases. The Maximum Rewards platform provides a wide range of options to redeem points, including merchandise, gift cards, travel, and cash back as statement credit. National Geographic products and experiences will be added at a later date.
National Geographic's net proceeds support its nonprofit work in exploration, conservation, research, and education.
Rubie's Signed for Paw Patrol Pet Costumes
Rubie's Pet Shop Boutique, through a license with Nickelodeon, announced the launch of pet costumes for Paw Patrol. The Paw Patrol Costume Collection features detailed outfits of heroic pups Marshall, Chase, and Skye. Costumes for each popular character are available in sizes small, medium, large, and extra-large. In addition, Rubie's Costume Company also offers Paw Patrol costumes for toddlers.
Mattel's Magic 8 Ball on Apple Watch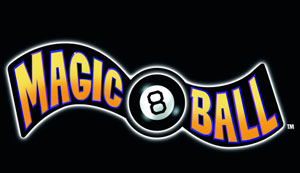 Mattel announced the upcoming release of the Magic 8 Ball app for the Apple Watch and iPhone. Magic 8 Ball has been optimized to deliver a compelling game play experience on iPhone while delivering a fun and engaging experience on the new Apple Watch.
In addition to the classic ask-and-shake feature, new features for Magic 8 Ball include: share your answers with friends and family on social media, daily notifications, and an Out of Questions feature where the app prompts users with notifications in the form of daily thought-provoking questions. Magic 8 Ball will be available as a free download from the Apple Watch App Store and App Store on iPhone beginning April 24.
Itochu in Deal with Psycho Bunny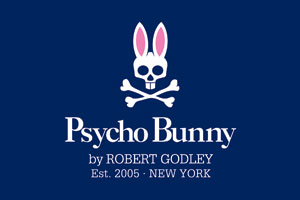 Genius Brands International, the global licensing agent for Psycho Bunny, announced a multi-year deal between Psycho Bunny and accessories licensee ITOCHU Corporation, one of Japan's largest trading houses and an industry leader in brand business.
Under the deal, ITOCHU will develop an upscale accessories program for the brand, featuring the Psycho Bunny brand imagery, including belts, bags, small leather goods, umbrellas, scarves, hats, gloves, headwear, underwear, socks, shoes, loungewear, pajamas, jewelry, watches, towels, handkerchiefs, sunglasses, golf bags, and golf accessories. The first collections debuted in fall 2014. An expanded assortment is anticipated to launch at retail this spring.
The partnership with ITOCHU follows recent announcement of three new licensees for Psycho Bunny, including Leg Resource, Inc., (hosiery), S3 (footwear) and JRM Accessories (headwear), all of which will be introducing products to consumers in the fall.
Eric Carle, Whole Foods Extend Deal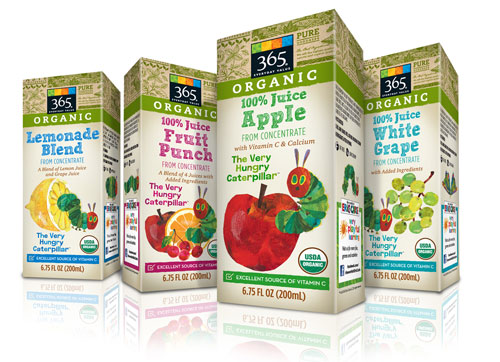 The Joester Loria Group has brokered a deal on behalf of The World of Eric Carle with Whole Foods Market to create a series of 365 Everyday Value juices featuring Carle's signature artwork. The juice program is the second collaboration between the two brands. Earlier this year, Whole Foods debuted new packaging for nine varieties of 365 Everyday Value children's cereals prominently featuring Carle's characters, artwork, and content.
Eight varieties of 365 Everyday Value juice flavors, featuring The Very Hungry Caterpillar and other iconic Carle artwork and content will be available at Whole Foods stores nationwide.
The Eric Carle brand, represented by The Joester Loria Group, is licensed into every major category including toys, games, apparel, accessories, home décor, social expressions, stationery, gift, feeding, classroom supplies, and mobile apps.
New Licensees for Little House on the Prairie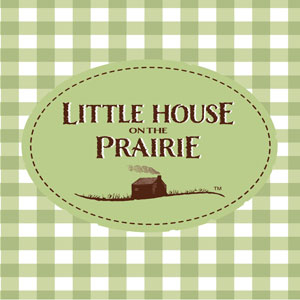 With the recent introduction of a licensing program inspired by the stories of Laura Ingalls Wilder, Knockout Licensing, the agency managing the brand's licensing program in the U.S. and Canada, announced the addition of Andover Fabrics and The Queen's Treasures to the Little House on the Prairie merchandise program.
Andover Fabrics has been granted rights to create and market Little House on the Prairie fabrics for quilting. The Queen's Treasures has been granted rights to produce and sell doll houses and doll accessories (including clothes and furniture) for 15-inch and 18-inch dolls as well as a Laura Ingalls' 18-inch doll and a doll wagon, inspired by Little House on the Prairie characters and settings.