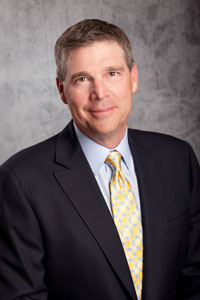 Toys "R" Us, Inc., (TRU) just announced the appointment of David Brandon, as chairman and CEO, effective July 1, succeeding Antonio Urcelay, who will retire from the company.
Brandon has deep experience in growing businesses, developing talent, and building high-performance cultures that enable organizations to create and capture value. As chairman and CEO of Domino's Pizza for 11 years, he led the company to unprecedented profit growth and the successful completion of the largest initial public offering in restaurant history, which subsequently doubled Domino's enterprise value to $2.5 billion, according to this morning's announcement from TRU. Brandon has remained chairman of the board of Domino's as the company has further grown its value to over $7 billion. Prior to this, he was president and CEO of Valassis Communications for nine years, a period during which he made significant improvements in its operational performance and led the company's transition from a private family-owned business to a publicly traded industry leader of media and marketing services.
"I consider it a tremendous privilege to assume this important leadership role at Toys "R" Us, one of the most well-known retail brands in the world. And, I feel fortunate to be succeeding such an experienced and accomplished leader as Antonio," Brandon said in this morning's statement. "I believe our best days are ahead of us and I'm eager to get started. Meeting our employees and vendors is something I very much look forward to, as we begin to work together to drive future growth and create memorable shopping experiences for our customers."
Urcelay joined TRU in 1996 and was appointed chairman and CEO in November 2013, after directing the organization's European business for many years.
"It has been an honor to lead our 66,000 team members around the world for the past two years, capping what has been a wonderful 19 years of working with this great company," said Urcelay in a statement.