TRU Names Brandon Chairman, CEO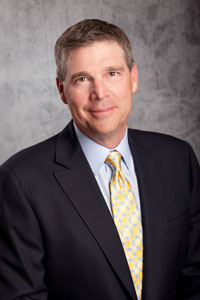 Toys "R" Us, Inc., (TRU) just announced the appointment of David Brandon, as chairman and CEO, effective July 1, succeeding Antonio Urcelay, who will retire from the company.
Brandon has deep experience in growing businesses, developing talent, and building high-performance cultures that enable organizations to create and capture value. As chairman and CEO of Domino's Pizza for 11 years, he led the company to unprecedented profit growth and the successful completion of the largest initial public offering in restaurant history, which subsequently doubled Domino's enterprise value to $2.5 billion, according to this morning's announcement from TRU. Brandon has remained chairman of the board of Domino's as the company has further grown its value to over $7 billion. Prior to this, he was president and CEO of Valassis Communications for nine years, a period during which he made significant improvements in its operational performance and led the company's transition from a private family-owned business to a publicly traded industry leader of media and marketing services.
Urcelay joined TRU in 1996 and was appointed chairman and CEO in November 2013, after directing the organization's European business for many years.
San Martin Named VP, Global Consumer Products for Henson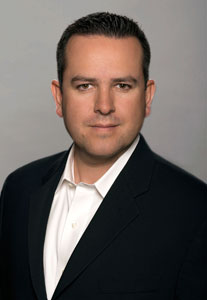 Federico San Martin has been hired as vice-president of global consumer products for The Jim Henson Company. In his new role, San Martin will oversee licensing activities for the company's children's brands such as Dinosaur Train, Sid the Science Kid, and Doozers, as well as spearhead programs for new properties and manage licensing for the company's HIP (Henson Independent Properties) brands.
San Martin joins The Jim Henson Company from DreamWorks Studios where he served as head of global toys. During his tenure at DreamWorks he successfully developed the retail programs for properties like How to Train Your Dragon and created strategies for the DreamWorks and Classic Media portfolios. Prior to his role at DreamWorks, San Martin was at Warner Bros. Consumer Products.
ASTRA to Honor Girson
The American Specialty Toy Retailing Association (ASTRA) announced that specialty toy retailer and industry leader Jonny Girson of The Learning Tree toy stores will be honored at Marketplace & Academy with ASTRA's Lifetime Achievement Award.
A 20-year veteran of the toy industry, Girson founded The Learning Tree in Prairie Village, Kansas in the mid-1990s and quickly became an ASTRA volunteer leader. He was a driving force behind several early ASTRA initiatives that positioned the organization for increased growth and impact—including the transition of ASTRA's yearly membership meeting into the annual Marketplace & Academy.
"Our annual gathering at Marketplace & Academy is an appropriate time to pause and recognize a leader like Jonny, who has had such an immense impact on growing the specialty toy industry," said Kathleen McHugh, president of ASTRA. "Honoring Jonny with the Lifetime Achievement Award is our way of saying 'thank you'."
Girson served on the ASTRA board of directors and as its chair during a critical time in the organization's development. Today he serves as chair of the Good Toy Group and on several manufacturers' retail advisory boards.
ASTRA will present Girson with the Lifetime Achievement Award at its annual Awards Breakfast and Business Meeting, which will be held Monday, June 8, 2015, from 8–9:30am at the Charlotte Convention Center in Charlotte, N.C.
ITV Hires Miller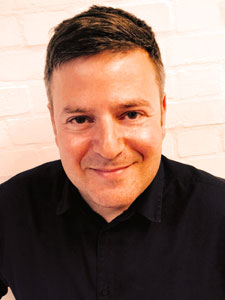 ITV Studios Global Entertainment (ITVS GE) has appointed David Miller to the newly created role of vice-president of digital games.
Miller will be tasked with growing the reach of ITVS GE's children's brands in the digital games marketplace, with a particular focus on the recently launched Thunderbirds Are Go. He will be looking to expand ITVS GE's network by evaluating opportunities and reaching out to new partners, with the aim of developing games across a range of platforms.
He has more than 15 years of experience in the video games sector. Prior to joining ITVS GE, he was a marketing and new business consultant for Indigo Pearl UK, a public relations and marketing agency specializing in the games and technology sectors. Before that, he held senior marketing roles at a range of games studios and digital companies, including Bossa Studios, Namco Bandai Partners, and Capcom.