LEGO, Le Méridien Hotels Welcome Families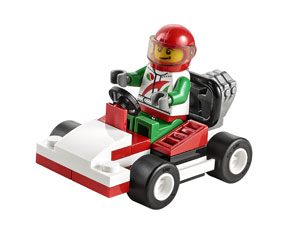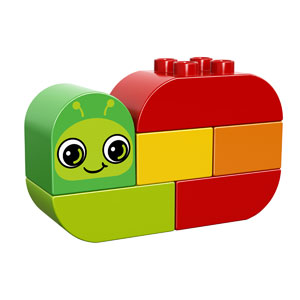 Starwood Hotels & Resorts Worldwide, Inc., announced a global partnership between Le Méridien Hotels and the LEGO Group to offer a complimentary Welcome Amenity to children checking in to any of its more than 100 hotels and resorts worldwide. Children 12 and under will receive a LEGO toy to keep.
The LEGO Welcome Amenity is the first feature that will be offered in the brand-wide, multi-faceted Le Méridien Family program, which will debut this fall.
MGA Relaunches Bratz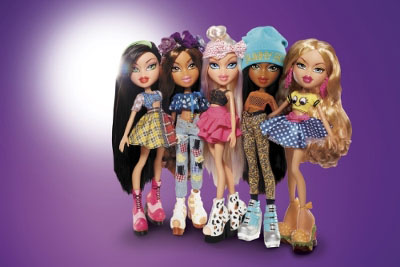 MGA Entertainment (MGAE) is relaunching its iconic fashion doll franchise, Bratz. After years of hiatus, the brand is back in stores with a new mantra: It's good to be yourself; It's good to be Bratz. The core Bratz dolls, Cloe, Yasmin, Jade, and Sasha, are returning along with the newest member of the group, Raya. The relaunch will include new content, an app, a Bratz emoji pack, and playsets.
The new Bratz collection includes the following:
• Bratz Hello My Name Is—This reintroduces the core Bratz friends, each with an iconic outfit and accessories.
• Bratz #SelfieSnaps—Lets fans get to know the Bratz friends via their selfie snap styles and fun emoji icons. Each doll comes with tech-inspired accessories, a smartphone, and two phone cases.
• Bratz Fierce Fitness—Cloe comes with a visor, backpack, and binoculars. Race with Jade and her sports bag and hydration bottle. Yasmin has a yoga mat and yoga gear.
• Bratz Study Abroad—Each doll adopts a specific culture's traditional fashion and style.
• Bratz #SnowKissed—Each Bratz doll comes ready to hit the slopes in stylish snow gear and accessories.
• Bratz Create-It-Yourself Fashion Set—This gives consumers the creative freedom to design their own Bratz fashions with a rotating platform and mannequin to decorate an outfit for their Bratz doll.
To support the global reintroduction, MGAE worked in collaboration with Stoopid Buddy Stoodios to develop entertainment content. Droga 5 helped develop a mobile app, which is launching soon on the iTunes App Store and Google Play. Teen pop star Skylar Stecker recorded an original song, "Bratz What's Up," which is now available on iTunes. MGAE has also created custom Bratz emojis for mobile devices.
Bratz will be available at all major retailers. An online presale kicked off with Toys "R" Us earlier this month.
Paw Patrol on Tour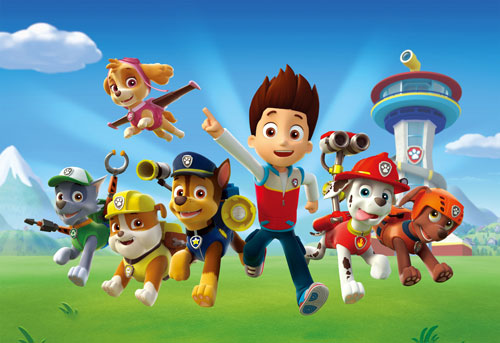 Spin Master is launching the PAW Patrol Tour, a multi-city event that will visit nine state and county fairs across the U.S. from July to October, with additional stops scheduled at select retail locations.
PAW Patrol tour began traveling state to state on July 25, visiting nine fairs until its completion in October. Each stop will feature the life-size PAW Patroller vehicle, as well as kids' activities, family photo opportunities, new toys, and limited-edition giveaways. The tour is also being joined by other Spin Master properties Little Charmers, Chubby Puppies, and Sick Bricks.
Paw Patrol is a co-production between Spin Master Entertainment and Nickelodeon.
Outfit7 Launches Mars Pop Game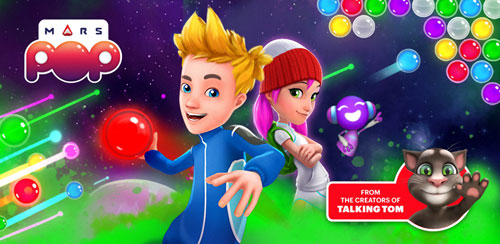 Outfit7 Limited, the global family entertainment company behind Talking Tom and Friends, announced Mars Pop: the latest game in its franchise of mobile apps. Mars Pop brings a futuristic twist to the traditional bubble shooter game with larger-than-life characters and true real-time, interactive gameplay for casual gamers globally.
Mars Pop is Outfit7's first departure from the Talking Tom and Friends app franchise. It is also the first product launch from the company's new transmedia brand, NeoMars, which has been developed to span multiple entertainment platforms.
What's New in Stuffed Animals on TTPM
TTPM is showcasing the newest Stuffed Animals. For the latest in toy reviews as well as what's trending, visit TTPM.com.