Leadership Changes at TOMY
TOMY Group has accepted the resignation of Gregory Kilrea as CEO of TOMY International. Harold Meij, president and CEO of TOMY Group, will act as interim CEO of TOMY International.
As part of this leadership change, Kerry Cunnion has been named executive vice-president of The Americas at TOMY International with responsibility for sales, toy & hobby, mother infant toddler, marketing & communications, research & development, and product integrity. Cunnion was previously senior vice-president, sales and North American Toy at TOMY International.
Also, Masayuki Nagatake, currently COO, will assume additional responsibility for information technology and operations and will now oversee TOMY International's business units in The Americas, Europe, and Australia.
"On behalf of all of TOMY Company, I would like to thank Greg for his 11 years of dedicated service to the company," said Harold Meij, president and CEO of TOMY Group. "Greg's contributions to the business are greatly appreciated and we wish him the best of luck moving forward."
TRU Hires Grace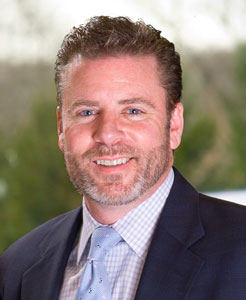 Toys "R" Us, Inc., announced that it has named Tim Grace as executive vice-president, global chief talent officer. In this role, Grace will oversee all global human resources functions, including organizational design, talent acquisition, succession planning, learning, change management, and labor and employee relations, as well as compensation and benefits. He will report to Dave Brandon, chairman and CEO, Toys "R" Us, Inc.
He previously served as group vice-president, human resources, L'Oreal Group, where he led all human resources functions across North and South America. Prior to that, he spent 12 years at Schindler Elevator Corporation as senior vice-president, human resources and administration. Earlier in his career, he held various senior human resources roles at Wise Foods, Diageo (formerly Grand Metropolitan), and in the Frito Lay division of PepsiCo.
9 Story Media Group Hires Scott-Hansen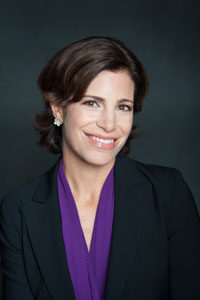 9 Story Media Group announced the appointment of Claudia Balzer Scott-Hansen to the newly created position of vice-president, distribution. Reporting to managing director Natalie Osborne, Scott-Hansen will be responsible for leading U.S. and international distribution efforts, as 9 Story continues to grow its global footprint. Osborne will maintain oversight of distribution, consumer products, and third party-content acquisitions. Scott-Hansen will be based out of the New York area.
She is an accomplished media professional with 20 years of experience in both transmedia platform distribution and global franchise development into key markets as varied as the U.S., Brazil, Mexico, Germany, and Italy. Prior to joining 9 Story, she was SVP/group director broadcast, Americas and EMEA at HIT Entertainment (owned by Mattel since 2012). While at HIT, she was responsible for all broadcast strategies and the distribution of HIT Entertainment and Mattel properties.
Prior to joining HIT in 2006, she was with BBC Worldwide.