Wicked Cool Responds to Jakks Lawsuit
In New York Supreme Court last Friday, Jakks Pacific sued Wicked Cool Toys and its co-president Jeremy Padawer. Wicked Cool says that the complaint asserts various tortious interference as well as breach of fiduciary duty claims that are premised on the recent award to Wicked Cool Toys of a worldwide license to the Cabbage Patch Kids line and the concurrent termination of Jakks' more limited license.
Wicked Cool Toys said in a statement that it, "believes these claims are entirely without merit and intends to vigorously defend itself from what it considers are baseless allegations. As the new steward of the iconic Cabbage Patch Kids brand, Wicked Cool Toys believes that it is unfortunate that Jakks would compete in this fashion. It looks forward to having its day in court where all the issues can be fully aired, and thanks all of its partners and colleagues, especially OAA, for their continued support. The company will continue to work with the highest level of professionalism and integrity for which it has come to be known."
Jakks Pacific says it does not comment on legal matters.
eOne Takes Controlling Stake in Peppa Pig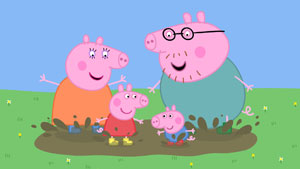 Entertainment One announced that it is increasing its ownership of the preschool brand Peppa Pig. eOne has entered into an agreement with Peppa Pig's co-owners Astley Baker Davies (ABD) to purchase a controlling stake in the global brand. As part of the deal, creators, directors, and producers Mark Baker, Neville Astley, and Phil Davies are producing an additional 52 episodes of the series.
Since 2007, Peppa Pig has been co-owned and distributed globally by eOne. ABD has produced over 200 episodes of Peppa Pig, which have been broadcast in over 180 territories.