LEGO Introduces LEGO Nexo Knights
The LEGO Group announced LEGO Nexo Knights, a new, original LEGO property depicting a medieval kingdom set in a futuristic world where five brave knights are able to download special powers to their shields in order to battle the royal court's evil Jestro and a cast of monsters to restore peace.
The story comes to life through LEGO building sets, a television series, and a digital gaming app. The property launches later this year, with products available starting January 1, 2016. Consumer products partners across key categories will create a merchandise program in categories such as publishing and soft goods.
Available in late December 2015, the LEGO Nexo Knights: Merlok 2.0 app will be available as a free download via App Store, Google Play, Samsung Apps, and Amazon Appstore. To extend the play, more than 150 unique LEGO Nexo Knights powers—represented as shields—have been scattered across the kingdom. The powers can be found in building sets, online, in print, and directly in the television content. Existing in both physical and digital form, children can discover, scan, and collect varied powers using the app. Once added to a digital power collection, children can find new ways to play.
Contest Underway to Name the Colorforms Guy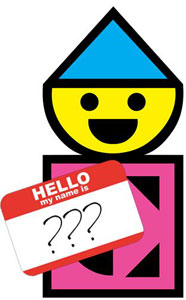 Colorforms kicked off a fan-focused naming contest for the iconic Colorforms logo. The contest kicked off on Sunday, October 11 and will run for two weeks through October 25. Colorforms fans on Facebook and Twitter are invited to send in names and vote on the finalist names for a chance to win new Colorforms sets and a $250 Toys "R" Us gift card. Messaging for the contest will also happen across Colorforms Instagram and Pinterest channels.
Colorforms Brands, LLC is producing an animated series that will bring the logo to life with the winning name. The Colorforms animated series is being developed by Out of the Blue Enterprises, creators and producers of Super WHY and Daniel Tiger's Neighborhood on PBS Kids, and Creative Galaxy and Wishenpoof for Amazon Studios.
The Colorforms logo was originally designed by Paul Rand, an art director and graphic designer, best known for his work designing corporate logos for IBM, ABC, UPS, Ford, and more.
TPF Toys Opens Office in the U.S.
TPF Toys announced that it has opened an office in Los Angeles, marking its expansion into the North American market. TPF Toys currently has offices in Melbourne, Sydney, Auckland, Hong Kong, and Vietnam. The company has more than 200 employees and distribution into over 45 countries worldwide. Australia-based TPF Toys will be introducing five new product lines in 2016 across various retail partners.
What's New in Arts & Crafts on TTPM
TTPM is showcasing the newest Arts & Crafts Toys. For the latest in Toys, Tots, Pets, and More as well as what's trending, visit TTPM.com.