Caplan Promoted at SPCP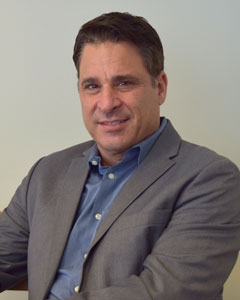 Mark Caplan has been promoted to senior vice-president, Global Consumer Products for Sony Pictures Consumer Products (SPCP). In his new role, Caplan will oversee and manage licensing, merchandising, location-based entertainment, and interactive gaming efforts for Sony Pictures Entertainment's (SPE) franchises. Caplan previously served as vice-president, Sony Pictures Consumer Products, overseeing sales efforts for film and television properties.
Caplan has been involved with licensing for a variety of film and television properties including: The Smurfs, Pixels, Goosebumps, Hotel Transylvania, Spider-Man, Men in Black as well as Breaking Bad, Wheel of Fortune, and Jeopardy. For over 10 years, Caplan has also managed Ghostbusters. The Ghostbusters merchandising program started in North America, expanding into every major international territory with more than 100 licensees.
Bulldog Licensing Hires Yates
Bulldog Licensing has announced the appointment of Sophie Yates as the company's new licensing coordinator. She joins the company from Egmont Publishing where she worked on brands such as Mr. Men, Thomas & Friends, and Star Wars. Previous posts include HarperCollins, Hachette, and Penguin Random House.