Star Wars Shatters Box Office Records
Star Wars: Episode VII The Force Awakens shattered global box office records with an estimated $517 million global launch, which kicked off on Thursday night December 17. Here is a breakdown of all the specific numbers from The Hollywood Reporter. For the latest in Star Wars toys, visit TTPM.com.
TSCA Reform Passes in U.S. Senate
The Toy Industry Association (TIA) announced that the U.S. Senate overwhelmingly passed S. 697, a bill updating and reforming the 1976 Toxic Substances Control Act (TSCA), by a voice vote. The bipartisan Senate passage of this bill represents an important step forward in overhauling the federal chemical law, which has not been updated in nearly 40 years.
"The Toy Industry Association applauds the U.S. Senate for acting on this critical legislation," said Steve Pasierb, TIA president and CEO. "We are now one step closer to a federal, uniform policy for regulating chemicals across all 50 states that fosters innovation and keeps American children and families safe. We applaud Senators David Vitter and Tom Udall for leading the bipartisan TSCA reform effort, the bill's 56 cosponsors, and Senate leadership for bringing this bill forward."
The TIA says that, "passage of S.697, called the Frank R. Lautenberg Chemical Safety for the 21st Century Act, is a top priority for the toy industry because it requires the Environmental Protection Agency (EPA) to use a "risk-based" approach to regulating new and existing chemicals, and a "weight of evidence" approach that uses credible and authoritative scientific data to demonstrate harm before creating new mandates. The bill establishes a workable program that ensures chemicals are safe for their intended uses, while still allowing industry to remain innovative and globally competitive. S. 697 also contains strong preemptive language that will curtail unnecessary state-specific regulatory programs that result in complex and costly compliance procedures without increasing the safety of children's products."
In June, the U.S. House of Representatives overwhelmingly passed its own version of bipartisan TSCA reform, called the TSCA Modernization Act (H.R. 2576). Now that the bill has passed in the Senate, the two chambers will need to conference the bills. TIA and the toy industry encourage conference members to fight to maintain strong preemptive language and to reach a consensus so that the President can sign a final federal bill into law.
Nerf, Dude Perfect in Product Deal
Hasbro's Nerf brand is expanding its relationship with YouTube stars Dude Perfect to enter the world of extreme, sports-based trick shots and expand its line of sports products. The Nerf Dude Perfect Collection, launching spring 2016, offers fans several new active sport experiences, influenced by Dude Perfect's trick shots, the Nerf brand's history of performance-enhancing sports gear, and feedback from the Nerf Nation fan community.
Dude Perfect, comprised of longtime best friends Tyler Toney, Cody Jones, Garrett Hilbert, and twins Coby and Cory Cotton, currently have more than seven million subscribers on YouTube. The collection marks the first time the Nerf brand and Dude Perfect, who have created several extreme Nerf trick shot videos and advertisements featuring Nerf N-Strike Elite and Mega blasters, collaborate on the development and design of a new high-performance Nerf product line.
WIT Adds New Category to Awards
Women in Toys, Licensing & Entertainment (WIT) announced that a new Social Influencer Award has been added to the category lineup for its 2016 WIT Wonder Women Awards, which will be held on Sunday, February 14, 2016, at the Grand Hyatt New York during Toy Fair.
WIT created the Social Influencer category to honor women in social media who have contributed innovative content, resulting in positive consumer influence and engagement. This includes audience reach, expertise, and credibility, and the strength of the relationship with their fans and followers. Nominee examples are journalists, bloggers, vloggers, industry analysts, celebrities, and brand advocates.
Wonder Women Award nominations are open until January 10, 2016.
For more information on the awards and the event, click here.
Watch as Girl Gets 3-D Printed Prosthetic Hand with Help from Care Bears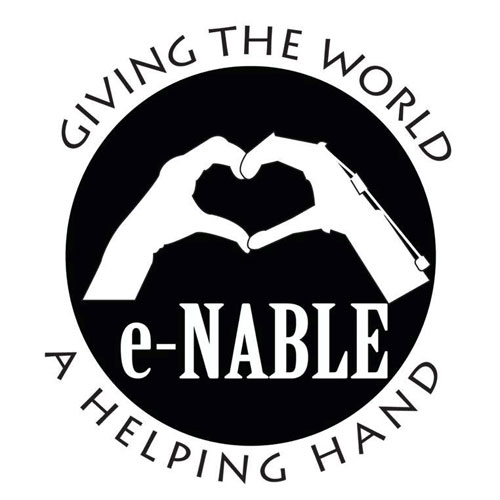 Here is a bit of good news happening in the world. We all know that 3-D printing is an amazing new technology. Now, a preschool girl has received a prosthetic hand thanks to 3-D printing and help from an amazing team of engineers, designers, and the Care Bears.
Isabella Ibarra was born with a shortened forearm and an underdeveloped hand. Many activities that most kids find easy to learn are more difficult for her, and the prospect of elementary school was a scary one for both Isabella and her concerned family.
"It hurts whenever other kids make fun of Isabella," said Cristina Ibarra, Isabella's mother. "I don't want her to feel left out, I want her to feel like every other kid."

Now, through a partnership between 3-D printing experts Fathom and the nonprofit e-Nable, Isabella received a new hand. Yet, Isabella took it one step further and requested a pink Care Bears hand. American Greetings was called and happily stepped in to help providing the team with the proper style guide art so the hand would be perfect. Isabella received a bright pink, Care Bears-adorned 3-D printed hand and is now ready for kindergarten.
To learn more about e-Nable, Fathom, and how 3-D prosthetics are made, watch Isabella's story here.
What's New in Diaper Bags on TTPM
TTPM is showcasing the newest Diaper Bags. For the latest in Toys, Tots, Pets, and More as well as what's trending, visit TTPM.com.