Toy Sales Grew 6.7 Percent, Says NPD Group
The NPD Group announced last week that U.S. toy sales grew by 6.7 percent in 2015, according to retail sales data, generating $19.4 billion and marking one of the strongest performances the industry has seen in a number of years. Nine of the 11 super-categories posted gains in 2015. Games/Puzzles and Vehicles grew the fastest at 10.8 percent and 9.7 percent, respectively, followed by Building Sets and Outdoor & Sports Toys. Outdoor & Sports Toys and Dolls had the largest dollar gains followed by Building Sets and Infant/Toddler/Preschool Toys. Star Wars was the No. 1 absolute dollar growth contributor to three of the super-categories: Action Figures, Vehicles, and All Other Toys.
Content was a key driver behind the growth of the toy industry in 2015. Whether it was from a movie (Star Wars, Jurassic World, Minions, and Avengers), television show (PAW Patrol), app (Minecraft), or a strong YouTube following (Shopkins), all of these properties tied to content were top contributors to the growth. Movies, in total, outperformed the market in 2015, growing by 9.4 percent. With the early release of Star Wars toys on Force Friday, Star Wars managed to become the No. 1 property for the year, with over $700 million in sales. It also brought in more sales and contributed more growth than Jurassic World, Minions, and Avengers combined.
With Christmas falling on a Friday in 2015, consumers had one extra day to shop in the week compared to last year. As a result, the week of Christmas (12/20­–12/26) grew 25 percent in 2015, and its growth was larger than all the other weeks in Q4 combined. The week of Christmas also represents eight percent of all toy sales for the year, and is the second most important week of the year for the toy industry—the week before Christmas being No. 1 at 8.5 percent, illustrating the importance for retailers to stay well-stocked up until Christmas Eve.
In addition, here is the Top-Selling Traditional Toy Items in 2015, Ranked on Dollars
Shopkins 12-Pack Assortment—Moose Toys
PAW Patrol Basic Vehicles w/ Pup Assortment—Spin Master
Hot Wheels Cars Basic Assortment—Mattel
Shopkins Two-Pack—Moose Toys
Barbie Dream House—Mattel
Teenage Mutant Ninja Turtles Figure Assortment—Playmates Toys
Minecraft Mini Figures Assortment—Mattel
Star Wars Sphero App Controlled BB-8—Sphero
Hot Wheels Five Car Gift Pack Assortment—Mattel
Minecraft: The Cave—LEGO Group
NPD says these lists capture all widely distributed SKUs sold in the U.S. by retailers (including e-tailers). The lists do not include items that are exclusive to specific retailers.
m4e AG, Planeta Junior S.L. in Partnership
The German brand management and media company m4e AG and Spanish-Italian Planeta Junior S.L. (a joint venture between DeAgostini, Italy and Grupo Planeta, Spain) will form a long-term co-production, distribution, and licensing and merchandising partnership. As part of this strategic alliance, several rights from Planeta Junior's IPs and some of m4e's new developments will be jointly co-produced. Both parties will distribute each other's audio-visual rights catalog. Planeta Junior will focus mainly on France and Southern Europe while m4e will be covering Central and Northern Europe, Asia-Pacific, Latin America, North America, Africa, and the Middle East. Eastern Europe will be handled jointly by both companies.
The companies will combine several of its teams into an international network. The new venture will offer broad distribution and presence via offices in eight European countries including Germany, Spain, France, Italy, Greece, Turkey, Poland, and the Benelux. Expansion into other major territories is expected shortly.
The Passing of Faber-Castell's Count Anton-Wolfgang von Faber-Castell
Faber-Castell (Creativity for Kids) announced that Count Anton-Wolfgang von Faber-Castell, the eighth-generation family entrepreneur died surrounded by his family after a severe illness on January 21. He was 74. He is survived by his wife, Mary, and four grown children. The company says that under his leadership, which lasted almost 40 years, it advanced to an international premium brand.
In a statement, the company says, "Until the very end his work and his passion were directed towards his family, the company, and his employees. The management and staff mourn a model businessman, whom we both admired as an extraordinary entrepreneur and a farsighted personality, and who, above all, was a role model as a fellow human being to us."
Miffy Museum to Open in The Netherlands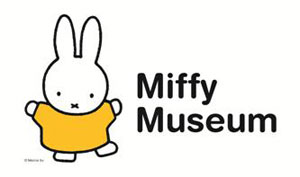 A museum dedicated to the preschool character Miffy and Friends is opening on February 6 in Utrecht, The Netherlands. Utrecht is the birthplace of the character's creator, Dick Bruna. This children's museum is a first of its kind in the Netherlands, allowing kids to explore and play in a safe environment. The Museum is divided into 10 rooms, each dedicated to a different subject, forming a series of miniature worlds full of immersive activities. For more information, click here.
What's New in Action Figures on TTPM
TTPM is showcasing the newest Action Figures. For the latest in Toys, Tots, Pets, and More as well as what's trending, visit TTPM.com.