TOMY Restructures Its Divisions
TOMY International, the subsidiary of TOMY Company, Ltd. responsible for North America, has restructured under three strategic business units: Toy & Hobby, Agriculture & Automotive, and Mother, Infant & Toddler, with all marketing, product design, and brand management functions reporting to one of these three key businesses. The restructuring is effective immediately.
Veteran talent has been tapped to spearhead each business unit and to ensure a seamless transition for retail customers, licensors, and employees. Shehnaz Safiuddin, senior vice-president will oversee the Toy & Hobby brands. William Walters, senior vice-president will lead the Agriculture & Automotive unit, and Richard Drapkin, senior vice-president, will be responsible for the Mother, Infant & Toddler business. Edmund Young will be senior vice-president of sales for North America. Under this new organizational structure creative services, brand management, product design, and marketing communications will all be managed within each respective business unit.
On a global scale Harold Meij, president and CEO of TOMY Group will remain CEO and is now also chairman of the board of TOMY International. Masayuki Nagatake, currently COO, will also be president of TOMY International. Mark Foster will continue as executive vice-president of TOMY Europe and Mark Robertson will continue as managing director of TOMY Australia.
"We have realigned the company into these three strategic business units to create a stronger and more streamlined organization," said Harold Meij, president and CEO of TOMY Group, in a statement. "Our new structure is designed to provide the focused support that each of our key businesses deserves. As a result, we can ensure that each business unit will have the resources it requires to continue to succeed going forward."
Adler Named President of Wow! Stuff U.S.A.
Wow! Stuff, Inc., named Frank Adler as president of Wow! Stuff U.S.A. Adler joins Wow! Stuff with more than 25 years of toy industry experience, most recently as president of Uncle Milton Industries. In his new role, Adler will be directly responsible for day-to-day activities in the U.S. including sales, marketing, and operations.
"The hiring of Mr. Adler gives us a presence in the U.S. market that we haven't previously had," said Richard North, group CEO in a statement. "Mr. Adler will be instrumental in expanding our exciting TX Juice and Real FX RC product lines as well as introducing our innovative science and puzzle brands, which are best sellers in Europe. I'm thrilled to have someone with Mr. Adler's experience joining our growing company. Frank's skill-set and leadership made Uncle Milton the leader of licensed brands in the science category and we are excited about matching those qualities to our innovative brands."
The Fred Rogers Company Appoints Doherty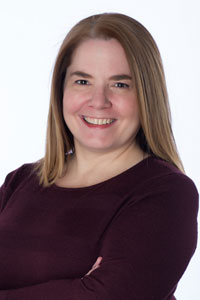 The Fred Rogers Company appointed Ellen Doherty as executive in charge of production. Doherty will work directly with Paul Siefken, vice-president, broadcast and digital media in overseeing development of the company's educational children's media offerings, including Emmy-nominated Daniel Tiger's Neighborhood and multiple Emmy winners Peg + Cat and Odd Squad, for PBS Kids. Doherty will also work with co-production partners, animation studios, and public broadcasters to deliver groundbreaking broadcast and digital media properties as well as oversee digital content producers in creating online and mobile games and apps based on the company's series.
She will also provide content and strategic support for the company's licensing and merchandising efforts. She will also help guide its outreach and training efforts to promote children's social, emotional, behavioral, and academic health, while supporting parents, caregivers, teachers, and other professionals in their work with children.
An Emmy Award-winning producer in the children's television space, Doherty most recently lent her expertise to the PBS Kids series Cyberchase as an executive producer of the series for WNET. She also led the creation and development of the show's digital content.
Prior to her 13-year tenure at WNET, Doherty worked for Lancit Media Entertainment in addition to other media companies.
Lulli Gómez Joins Spin Master Studios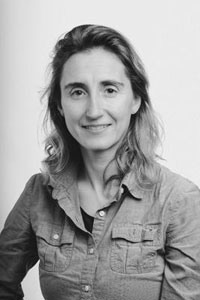 Spin Master Studios, Inc., a division of Spin Master Corp., announced the appointment of Simonetta Lulli Gómez as vice-president, digital marketing. She will lead all marketing processes including acquisition, retention, and monetization for Spin Master Studios, which creates and publishes digital games and digital components that merge physical toys into connected play experiences.
Previously, Lulli Gómez was president, CEO, and chairwoman of the board at Woozworld, a virtual world and social network app/website for tweens and teens. Prior to that, she was SVP at Sulake, developers of Habbo, where she led global marketing, advertising, and user growth.
She will be based out of Spin Master's Los Angeles office.