Barbie Gets a Makeover with New Body Types, Skin Tones, and More
Mattel announced this morning that Barbie's Fashionista line is adding three new body types—tall, curvy and petite. There will also be a variety of skin tones, hairstyles, outfits, and more in the line. See it here on TTPM.com.
Spin Master Acquires Italy's Editrice Giochi Game Company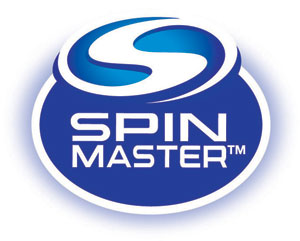 Spin Master announced that it purchased the library of board games owned by Editrice Giochi SRL, one of the oldest privately held toy/game companies in Italy. The sale includes Italy's historic Editrice Giochi brand. Terms of the deal were not disclosed. It is expected to close in early February.
The acquisition enables Spin Master to expand its selection of games and licensed products in the Italian market with such well known games as Risiko, Italy's most popular strategic game, and Scarabeo, the leading word game in Italy.
The Editrice Giochi brand compliments Spin Master's recent acquisition of Cardinal Games, a U.S.-based company whose large library of games and puzzles Spin Master has started marketing and selling across Europe.
Mattel Renews for Cars Franchise; Cars 3 in 2017
Mattel announced a renewed relationship with Disney Consumer Products for the Cars franchise, and the upcoming Disney/Pixar film Cars 3. The agreement gives Mattel continued worldwide rights to manufacture, market, and distribute toys and products based on the Cars franchise across multiple categories, including vehicles and playsets. Cars 3 is expected in theaters June 16, 2017.
Sesame Workshop Takes Next Step in Helping Military Families
Sesame Workshop announced the launch of Sesame Street for Military Families: Transitions, the latest effort in its 11-year commitment to meet the needs of American military families. Informed by extensive research and recommendations from parents and caregivers plus child development and military advisors, the resources feature Elmo and Rosita with success strategies for every member of a family facing the major milestone of leaving military service. Adults are provided tips and children will find fun, comfort, and coping tactics with characters they love.
Sesame Street for Military Families: Transitions was funded with major support from Bristol-Myers Squibb Foundation and additional contributions from Prudential. The free resources will reach families nationwide as Sesame Workshop partners with military, veterans, and employment organizations as well as university and human resource departments for distribution across multiple channels.
Previous military-focused Sesame Street initiatives approached issues such as deployment, homecoming, injuries, and grieving. Now Elmo and Rosita will help families transitioning from active duty to civilian life.
Sesame Street for Military Families: Transitions aims to help with resources including:
My Story, My Big Adventure Activity Book: A printed keepsake book to support kids through the transition, with activity and conversation ideas. Printable pages will also be available online.
10 New Videos: Original musical anthem, "It's an Adventure" featuring Elmo and Rosita, interviews between Elmo and kids, a new animated segment and video moments of parents sharing their transition experiences.
Implementation Toolkits: Guides for partner organizations to spread the word about these resources on social media, at meetings, and more.
Website: A new page on sesamestreet.org to house all the Sesame Street for Military Families: Transitions resources.
The Adventure Campaign: A series of engaging e-newsletters that provide helpful tips and relevant content to caregivers and on a bi-weekly basis.
For more information, click here.
Activities, Experiences, and Performances Announced for Play Fair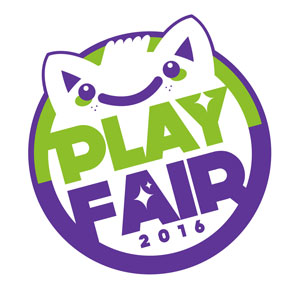 Hosted by the Toy Industry Association (TIA) and LeftField Media, Play Fair will take place February 13 and 14 at the Jacob Javits Convention Center in New York City, running concurrently with Toy Fair. The consumer-only event just announced the following activities, experiences, and performances.
Here is a sample of what will be on the show floor:
Check out the new Batmobile from Warner Bros. Pictures' Batman v Superman: Dawn of Justice, in theaters March 25
Every child that creates a TTPM.com toy-review video receives a $10 Toys "R" Us gift card. A $100 TRU gift card will be given away every hour
Slide down the PAW Patrol slide, snap photos with PAW Patrol costume characters Chase, Marshall, Skye, and Rubble, and get an exclusive look at the newest PAW Patrol pup, Tracker, who will join the series this fall
Join Hasbro for the ultimate lightsaber training session
Build a LEGO car and race it down a ramp against other LEGO builders
Enjoy the interactive Thomas & Friends experience by Mattel
Test out the latest from Nerf in the Nerf arena
Test out the newest Razor rides such as Jetts, Heel Wheels, Power Core E90, Crazy Cart, and RipSurf
Every attendee will receive a gift bag with goodies from event sponsors
Here is a sample of the Play Fair's live performances and appearances:
The cast of Nickelodeon's hit show Game Shakers—Cree Cicchino (Babe), Madisyn Shipman (Kenzie), Thomas Kuc (Hudson), Benjamin Flores Jr. (Triple G), and Kel Mitchell (Double G)—will host a panel on Saturday, February 13 to debut their new app, Nasty Goats
Jon Scieszka, best-selling author behind The Stinky Cheese Man and The True Story of the Three Little Pigs, will read from his Frank Einstein science book series
All-ages comic creators Art Baltazar, Franco Aureliani, Abby Denson, Dave Roman, Matt Loux, and Misako Rocks will sketch and sign their books for fans
Take photos with Shopkins mascot characters, including Strawberry Kiss and Lippy Lips, and color favorite Shopkins characters
LEGO Master Builder Erik Varszegi presents insider tips on creating LEGO masterpieces
The girls of Make it Pop will reveal their new fashion doll series on Sunday, February 14. Join them on the Toys "R" Us stage at 11:30am. for an exclusive interview, live performance, and a chance to meet the cast
YouTube personalities including DisneyCarToys, Mommy and Gracie Show, and KittiesMama will meet with fans and host toy unboxings live on the Toys "R" Us Stage
What's New in Pop Culture & Collectibles on TTPM
TTPM is showcasing the newest in Pop Culture and Collectibles. For the latest in Toys, Tots, Pets, and More as well as what's trending, visit TTPM.com.