Alex Brands Appoints Schaden, EVP Sales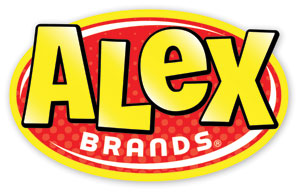 Alex Brands named Chris Schaden as executive vice-president of sales. A toy industry veteran with more than 36 years of experience, Schaden will oversee all aspects of sales operations.
"Chris' hire is an integral part of our continued growth. His past success, combined with his extensive toy industry experience, will be incredible assets as we work to further establish Alex Brands as a toy industry leader," said Neil Friedman, CEO of Alex Brands, in a statement. "We are thrilled to welcome him to the Alex Brands family, and I look forward to working with Chris again."
Schaden will be reporting directly to Friedman. He is tasked with increasing sales of all the sub-brands in the Alex Brands family throughout North America, Latin America, and Asia Pacific. Schaden will also take on the responsibilities of customer service.
Prior to joining Alex Brands, Schaden held high profile positions within Mattel, most recently as executive vice-president of North America, after starting with the company in 1998 as a director of sales for Tyco Preschool Toys. He also held senior sales positions with Mattel's subsidiary, Fisher-Price. Additionally, Schaden has worked with other toy companies, including The LEGO Group, Tonka Corporation, Little Tikes, and Spectrum HoloByte, Inc.
NY State Toy Day Is May 24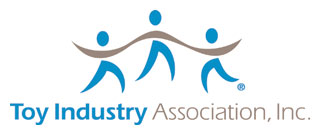 Toy Industry Association (TIA) members who do business in New York are encouraged to join TIA staff in Albany on May 24 for New York State Toy Day. Similar to the DC Fly-In and Sacramento Day in previous years, members who come to Albany will participate in meetings with key state legislators.
"This is an in-person opportunity to discuss and advocate for issues that significantly impact New York's toy businesses, employees, and consumers," said Ed Desmond, TIA executive vice-president, external affairs. "The toy industry is facing numerous challenges statewide and this event ensures our voices will be heard. It's important we inform policymakers of the harmful impact certain proposals may have on the toy business."
Activities will kick off on Tuesday, May 24 at 9am with a breakfast, legislative update, and orientation session. The morning and afternoon will consist of meetings with state legislators at the State Capitol to discuss the condition of state regulations on the industry and the positive impact that toy companies have on New York's economy. Interested parties are asked to register in advance for this free event.
TIA suggests that participants arrive on Monday, May 23. Hotel recommendations and more information are available on the New York State Toy Day page.
Green Toys Launches #PledgeToPlay
Green Toys announced its upcoming campaign, #PledgeToPlay, timed with Earth Month. Through this program, Green Toys asks its social and influencer communities along with parents to pledge to disconnect from technology for one hour per day and play "unplugged" with their children and family. Green Toys says this benefits both children and the environment. The initiative starts with Earth Hour on March 19 and will continue until Earth Day, April 22.
The initiative will live on Green Toy's Facebook page, and will be supported with online advertising and in-store activations. Families that share their moments of unplugged play on social media using #PledgeToPlay will be entered to win a Green Toys toy chest packed with everything they need to play, including Green Toys newly launched 2016 toys. Ten lucky winners will be chosen throughout the month. To support families with the pledge, Green Toys will be also share tips on how to spend the unplugged hour.
What's New in Collectible Toys on TTPM
TTPM is showcasing the newest Collectible Toys. For the latest in Toys, Tots, Pets, and More as well as what's trending, visit TTPM.com.