Petmate, Miranda Lambert in Product Deal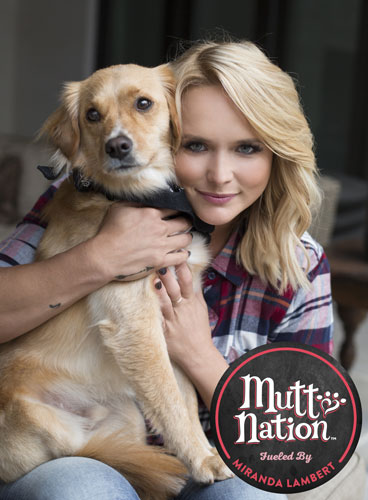 Petmate and country music star Miranda Lambert have teamed up to launch the new MuttNation Fueled by Miranda Lambert brand. Every purchase will help fund rescue and adoption programs for the MuttNation Foundation, the organization established by Miranda and her mother Beverly Lambert in 2009.
The comprehensive collection will include bedding, collars, leashes, toys, apparel, feeding, and watering products. The product unites a country chic feel with a rock 'n' roll flair. The vintage prints and antique hardware are inspirations of Miranda Lambert's signature look. 
Petmate says one of the highlights is the Rescue Mutts collection of six plush puppies. Each toy puppy was created from a real-life rescue dog with its own story.
Ameba TV, School Zone in Deal
School Zone Publishing announced its first distribution deal with Ameba TV, a children's video streaming service, for its intellectual property, Charlie & Company. Featuring original music by singer/songwriter Brian Van Ark, Charlie & Company is an educational series for children ages 3–7 that tells the story of a beloved Golden Retriever (Charlie), Miss Ellie, and all of Charlie's friends. The series is a combination of live action and 2-D animation as kids learn about the alphabet, counting, and creativity as well as reading, writing, math, and more.