Jakks Acquires C'est Moi Kids' Skincare Company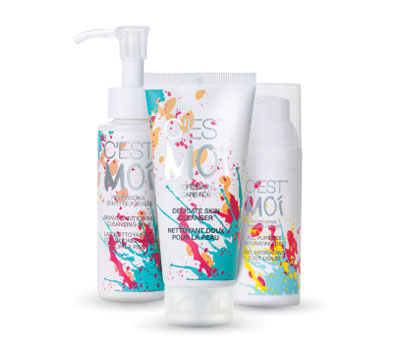 Jakks Pacific, Inc., announced the acquisition of C'est Moi, a skincare and performance makeup brand specially formulated for kids 4–12 years old.
"Jakks has always been a consumer products-driven company with a focus on fun lifestyle merchandise for active young consumers," said Stephen Berman, chairman and CEO of Jakks. "Our acquisition of the C'est Moi skincare and performance makeup line complements our diverse portfolio, as well as expands our product offerings and distribution channels outside of the traditional toy market, while bringing innovation to new categories. Growth through acquisition is part of Jakks' DNA. Over the years, we have acquired and internally developed and marketed products outside of the toy category including stationery, pet supplies, kids furniture, costumes, and more.
The C'est Moi skincare and performance makeup lines were designed specifically to be safe and allergy-free for younger skin using kid-friendly quality natural ingredients. The specially formulated skincare line includes facial cleansers, moisturizer, sunscreen, and more, all free of toxic ingredients. The performance makeup line consists of a complete palette of eye shadows, liners, powders, lip glosses, mascaras, nail polishes.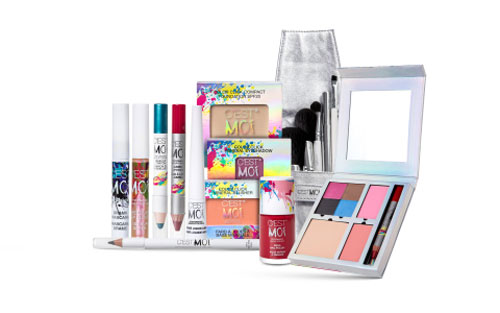 The skincare line is manufactured in France, and the performance makeup is manufactured in several countries in the European Union. C'est Moi is currently distributed in Singapore, Dubai, Australia, and Malaysia. Jakks intends to retain members of the C'est Moi management team to assist Jakks in growing the business and the planned launch of the C'est Moi brand globally in 2017.
"Everyone at C'est Moi is thrilled to be joining the Jakks family and to take the C'est Moi brand of skincare and performance makeup to a broader global stage," said Jessica Tang, founder and creator of C'est Moi. "Jakks recognizes the importance of balancing children's artistic dreams with the need to provide products that are appropriate to their age. Younger and younger kids today are struggling with skincare issues and now, more than ever, parents are seeking products that will help their kids establish good skincare habits for healthy skin for decades to come," said Tang.