Sperber Launches White Space Entertainment
Stephanie Sperber, former president of partnerships and licensing at Universal Studios, announced the launch of a new full-service licensing and representation firm, White Space Entertainment. This new venture was created to ensure that IP owners are able to take more control of their franchise development and revenue upside. Sperber serves as the chairman and CEO.
The company already works with some of the most recognizable IP in entertainment including Dr. Seuss, Uglydoll, and DR1 drone racing league. Additionally, White Space will be undertaking the launch of an all-new franchise for Benji.
"The entertainment business has changed immensely and it isn't enough to follow the old rules of franchise development, branding, and licensing to grow both an IP and revenue," said Sperber in this morning's announcement. "White Space offers content creators more control to build franchises and opportunity on their terms, while also creating and extending the revenue cycle of a property—all with the singular goal of maximizing the full potential of their brands on a worldwide basis."
Also, Sperber has built a network of global representatives and brand agents in every major country. This scalable model allows the White Space team to identify and then focus on not only powerful programs but also ones that are localized and regionally relevant.
Sperber spent nearly 20 years at NBC Universal where she oversaw global Consumer Products & Retail for Universal Pictures and NBC Networks, Digital Gaming, Product Placement and Film Promotions worldwide, a business that totaled more than $2 billion at retail in 2014. She orchestrated some of the most successful consumer products and digital programs in Universal's history, including developing the global strategy, sales, and marketing execution for the Despicable Me franchise across all consumer products platforms. She oversaw the launch of the global smash game Despicable Me: Minion Rush, which now has more than 750 million downloads globally, and also managed campaigns Fast & Furious, Jurassic Park, and Dr. Seuss during her tenure at the company. Prior to joining Universal, Sperber was executive director, marketing at Turner Broadcasting.
JazWings Acquires Go! Go! Sports Girls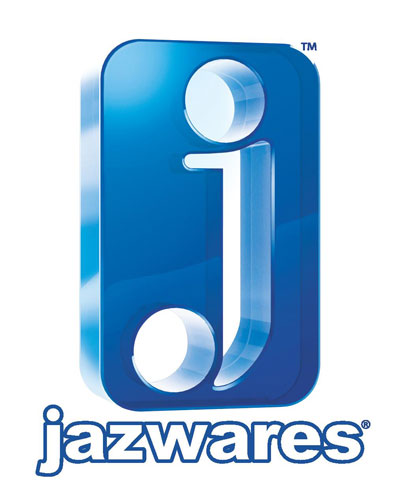 JazWings, the idea and brand development arm of Jazwares, announced the acquisition of the girls athletic brand Go! Go! Sports Girls. Go! Go! Sports Girls is a brand that promotes self-appreciation and healthy life skills. It represent girls' lives as they are now: active, athletic, and adventurous. The dolls, books, and apps support creative play and social-emotional growth through sports. Terms of the deal were not disclosed.
"We are very excited to have Go! Go! Sports Girls as one of our brands," said Karen Kilpatrick, vice-president of marketing for JazWings. "We love and believe in the mission of the product. Part of the JazWings purpose is to help nurture and develop brands to their full potential. We feel that Go! Go! Sports Girls is a brand that has limitless opportunities and is a great addition to the JazWings and Jazwares family."
Jodi Norgaard, creator of Go! Go! Sports Girls said, "Jazwares, through JazWings, is the perfect home for Go! Go! Sports Girls. The entire Jazwares/JazWings team is creative, innovative, and thinks outside the box. They believe in the importance of encouraging girls to be strong, smart, and adventurous and I am excited to see them take the brand to the next level and empower girls worldwide."
KidKraft Acquires Solowave's Big Backyard, Cedar Summit Brands
KidKraft, Inc., announced its acquisition of Solowave Design, Inc., a manufacturer of ready-to-assemble outdoor wooden play centers and playhouses under the Big Backyard and Cedar Summit brand names. Terms of the deal were not disclosed. (Solowave's Yardistry outdoor living product line is not included in the transaction and will remain with the seller.)
"The decision to acquire Solowave and its Big Backyard and Cedar Summit brands was strategic on many fronts, but most importantly positions KidKraft as a brand that lives in the playroom, family room, and the outdoors," said Lawrence Writer, KidKraft president and CFO.
Robert Bartucci, current president of Solowave, will retain his current responsibilities and report directly to Writer.
"We are excited for this new chapter in Solowave's global growth," said Bartucci. "We are enthusiastic to join the KidKraft team because they understand our business, and we share the same passion for traditional and imaginative play. KidKraft's global infrastructure will enable Solowave to accelerate our growth internationally while continuing to provide best-in-class products."
MidOcean Partners, a middle market private equity firm, acquired KidKraft in July 2015.