Spin Master, Rube Goldberg Partner for Toy Line
Spin Master and Rube Goldberg have teamed up to combine STEM learning and creativity in a new line of Target-exclusive Rube Goldberg activity sets under the Wonderology science brand that launched this month. The licensing partnership and retail program were brokered by Rube Goldberg's exclusive licensing agency, Brand Central. The initial launch of the Target-exclusive line includes eight modular activity sets, MSRP $9.99—$29.99, that can be collected and connected to each other in various ways.
ASTRA's 2017 Marketplace & Academy Names Keynote Speaker
The American Specialty Toy Retailing Association (ASTRA) announced that Mount Everest adventurer, retail entrepreneur, and bestselling author Jamie Clarke will headline ASTRA's 2017 Marketplace & Academy. This year's event, themed Mighty Together, will take place June 25¬–28, in Philadelphia, Pa. Clarke's keynote, titled Above All Else: The Power of Passion, will draw inspiration from his life and share his insights on perseverance, leadership, and team building. It will be delivered on 8:30–10 a.m. on Wednesday, June 28.
WME | IMG Announces Partnership To Benefit UNICEF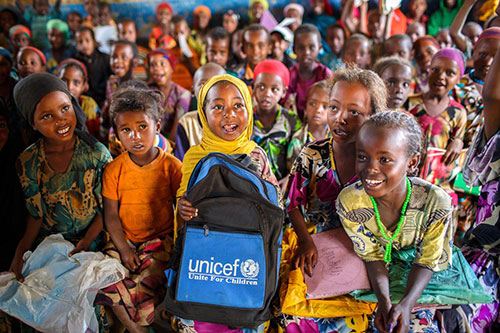 The WME | IMG Foundation and the U.S. Fund for UNICEF announced a partnership to benefit UNICEF. WME | IMG will lead the co-creation and distribution of content to elevate UNICEF's causes. The company will look to partner UNICEF with key influencers, directors, producers, and global brands to create marketing campaigns and initiatives. In addition to this partnership, the WME | IMG Foundation will continue its support of partner schools in Compton, Brooklyn, London, and Nashville through mentorship programs, arts and education grants, client collaborations, and teacher assistance as well as its work supporting WME | IMG clients.
Jazwares Debuts Roblox Toy Line
The social gaming platform Roblox will debut a toy line from Jazwares at major retail stores. The line, inspired by games, characters, and developers in Roblox's user-generated universe, marks the company's first foray into merchandising and entrance into retail. The characters in the toy line will feature mix-and-match parts to create new characters, just like in the game. A selection of playsets and characters are based on the creations of community developers. Each of the toys comes with its own code that can be redeemed for exclusive virtual items. The Series 1 collection of toys will debut in February at retailers across North America. In conjunction with the toy launch, the company has unveiled a brand new logo and corporate website.
Nick Jr. and Noggin's Preschool Programming Roster Expands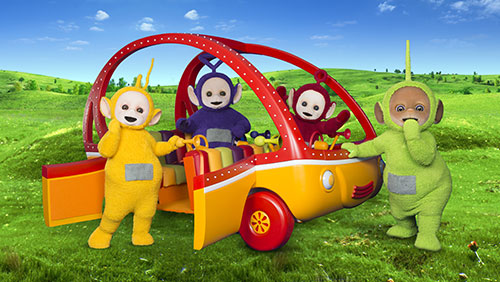 Nickelodeon preschool programming slate will add two new animated series: Digby Dragon, premiering Jan. 23, on the Nick Jr. channel, and Trucktown, launching Jan. 12, exclusively in the U.S. on NOGGIN. Additionally, the network will air second seasons of Teletubbies, Miffy's Adventures Big and Small, and Hey Duggee for Nick Jr. The CG-animated series Digby Dragon (26 half-hour episodes, distributed by Aardman Animations Ltd. and produced by Fizzy Productions Ltd.) centers on a young dragon named Digby who is learning to fly. Along with his friends Chips, Fizzy Izzy, and Grumpy Goblin, Digby sets off on adventures in Applecross Wood. Trucktown (40 half-hour episodes, produced by Corus Entertainment's Nelvana) features a world populated by young trucks, and centers on Flat Bed Jack and his friends Dump Truck Dan, Monster Truck Max, and others. The show is based on a book series by children's author Jon Scieszka (The Stinky Cheese Man and other Fairly Stupid Tales).
LIMA Teams with UBM for Licensing Expo China
UBM has formed an exclusive partnership with the International Licensing Industry Merchandisers' Association (LIMA) for Licensing Expo China 2017. The event will be held July 18–20 at the National Exhibition and Convention Center (NECC) in Shanghai. UBM China will be the exclusive licensing show partner for LIMA in China. LIMA is also the exclusive sponsor of Licensing Expo in Las Vegas, Brand Licensing Europe in London, and Licensing Expo Japan in Tokyo. In addition to the exhibition, Licensing Expo China will also host a series of lectures and workshops to address issues related to the licensing industry. A series of business matching and networking sessions will be set up to connect licensors with potential business partners. Licensing Expo China 2017 will be co-located with CBME China 2017, the trade fair for child, baby, and maternity products and services, and Cool Kids Fashion Shanghai.
Funko Reveals Playmobil Line
Funko has unveiled its Funko Playmobil line of figures, which will launch later this month. The initial line includes six-inch versions of Playmobil figures, such as original Ghostbusters' Peter Venkman and Raymond Stantz; Willy Wonka and the Chocolate Factory's Willy Wonka and Oompa Loompa; Doctor Who's Eleventh and Fourth Doctors; Teenage Mutant Ninja Turtles (TMNT)' Leonardo, Michelangelo, and Shredder; Back to the Future's Doc Brown and Marty McFly; and an Entertainment Earth-exclusive black and white TMNT Raphael. Funko and Playmobil announced its partnership for the line last February.