It's official: Former TRU Brands in 600 Kroger Stores This Holiday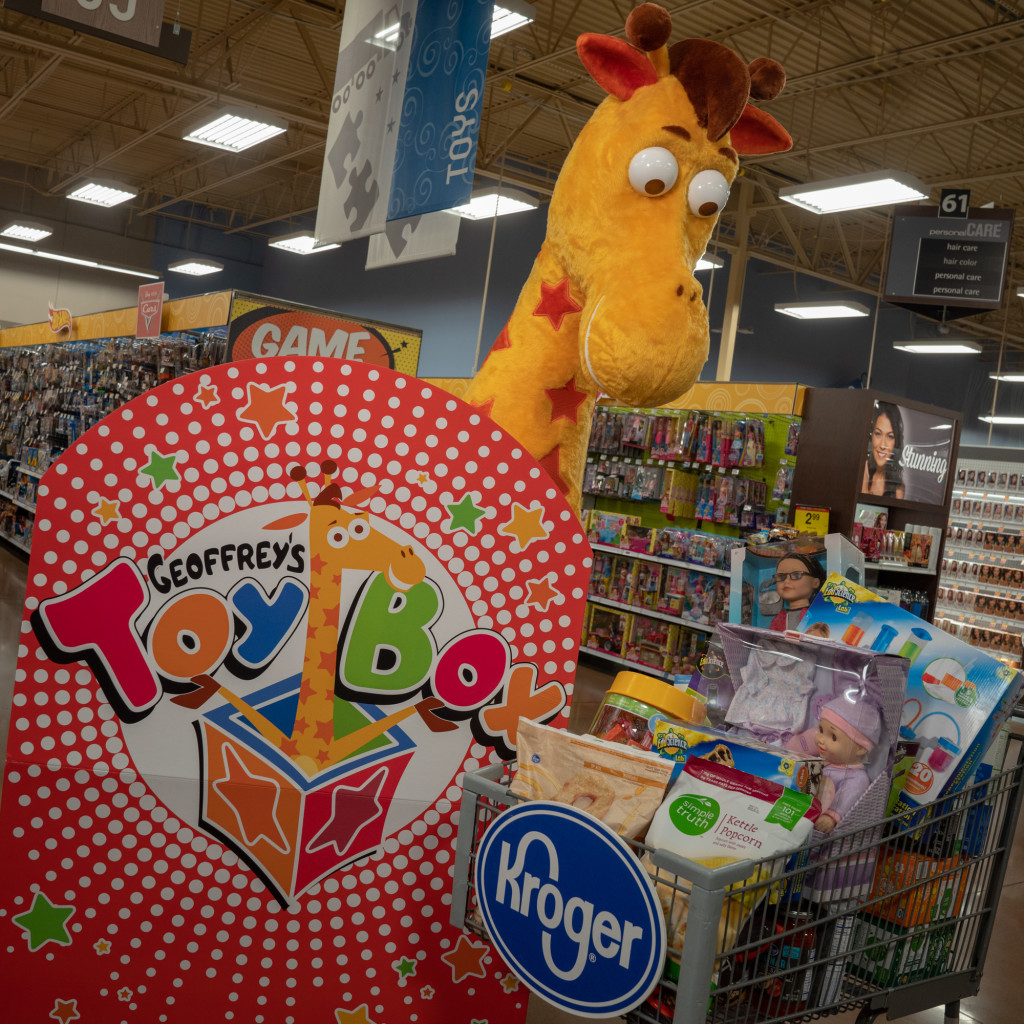 While photos of the product in-store have already been circulating for a few days now, Kroger makes the official announcement this morning that Geoffrey's Toy Box exclusive brands are headed to nearly 600 Kroger Family of Stores across the U.S. for the 2018 holiday season.
Starting this month, Geoffrey's Toy Box branded merchandise and displays will appear in participating Kroger Family of Stores with a selection of 35 children's toys, ranging in price from $19.99 to $49.99. The holiday program will feature exclusive toys from the former Toys 'R' Us house brands, including Animal Zone, Imaginarium, Journey Girls, Edu Science, You & Me, and Just Like Home. Product assortment will vary by location.
"Geoffrey's Toy Box delivers a unique shopping destination within Kroger stores," said Robert Clark, Kroger's senior-vice president of merchandising. "We're excited to offer Geoffrey's Toy Box this holiday season to provide our customers with the opportunity to purchase a selection of toys once exclusive to Toys "R" Us."
"We are thrilled to partner with Kroger to bring a curated collection of product from our beloved portfolio of brands to American consumers this holiday," adds Richard Barry, executive vice-president at Geoffrey's Toy Box.